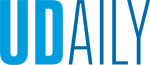 Philadelphia Bar Association honors UD's Ann Mulé
Article by Ann Manser Photo by Thomas E. Rogers, courtesy of Philadelphia Bar Association June 25, 2018
Weinberg Center associate director recognized for contributions to corporate governance
Ann C. Mulé stands only 5 feet 3 inches tall, in 3-inch heels, but the associate director of the University of Delaware's John L. Weinberg Center for Corporate Governance has been recognized as a giant in the field of business law.
The Business Law Section of the Philadelphia Bar Association honored her June 19 in a special event, "Giants of the Business Bar: A Conversation with Ann C. Mulé."
In introducing her to the audience, Joseph J. Hamill Jr., a member of the Business Law Section's Executive Committee, called Mulé "a rock star" in her profession.
"We're here to learn a little bit about corporate governance [and] a little bit about how she did it—became a giant of the bar—and how much she's given back," he said.
A retired corporate and securities law attorney with Sunoco Inc., where she served as chief governance and compliance officer and corporate secretary, Mulé joined the Weinberg Center in 2012, after previously serving on its advisory board. She is also a former chair of the bar association's Business Law Section.
In announcing the event, organizers described Mulé as "a recognized leader in the corporate governance field, whose expertise and insights have helped to shape the governance landscape for companies, boards of directors, shareholders and many other governance constituencies."
"In large part due to [her] stewardship, the Weinberg Center is a recognized thought leader in the governance field, with a national and international reputation," they wrote.
For her talk, Mulé was interviewed by Charles M. Elson, who is director of the Weinberg Center, the Edgar S. Woolard Jr. Chair in Corporate Governance and professor of finance at UD.
Mulé described her career path, highlighted some aspects of corporate governance and ways in which the field has changed, and spoke about the mission, growth and accomplishments of the Weinberg Center.
Elson began with a basic question: What is corporate governance?
"At its very essence, it's about the balance of power … between the management team, the board of directors and the shareholders," Mulé said.
She added that she's seen that balance shift dramatically over the years. Where boards once deferred to their company's chief executive officer on many matters, offering very little oversight in some cases, directors now have become much more active in overseeing and monitoring management, she said.
And, even more recently, she said, institutional investors—those whose mutual funds or pension funds own significant stock in a company—have used that power to elect board members and wield a great deal of influence in holding those board members accountable.
"The power today is increasingly in the hands of the large institutional investors," Mulé said, "… and they are 'finding their voice.' "
Mulé, who worked for Sunoco for 30 years, began her career there in the corporate and securities law area and later moved into the corporate governance arena when she was promoted to the position of corporate secretary. She took the job and "really discovered my passion," she said.
Her work in that position led Sunoco to be among the first companies to adopt governance standards and guidelines for its board and numerous practices to enhance the board's effectiveness. Mulé said that as chief governance officer, she and her team became very proactive in investor outreach and engagement. All of these initiatives led Mulé, her team and Sunoco to be recognized with numerous awards.
She said she became familiar with Elson's research and writing about best governance practices and joined the initial Weinberg Center advisory board shortly after the center was founded.
After retiring from Sunoco, Mulé became the center's associate director.
"I love the mission of the center, which is to bring everyone in the governance field together," from CEOs and directors to investors, academics and students, she said. "And I knew the great work they did and the reputation they had."
Mulé highlighted some of the expanded activities and initiatives that have been undertaken since she joined the center. Its expert panel discussions, which were once held in a classroom, had to be moved to larger venues due to increased attendance. The center's annual symposium now routinely draws audiences of 250 with a waiting list for more who want to attend.
Also in her talk, Mulé described many of the center's "thought leadership" initiatives that she led or was part of since becoming its associate director.
She discussed an article she and Elson co-authored in 2014 for the journal Directors and Boards, titled "A New Kind of Captured Board," which focused on board composition, director skill sets and the importance of having at least one director on a board who has "industry expertise" and thoroughly understands the company's business. This thought leadership, subsequent center programs and speaking engagements around the country by Mulé and Elson helped to make the issue of board composition one of the most important issues for investors and boards by 2018, she said.
And last year, the center was honored to be selected as the partner and home for the Investor Stewardship Group (ISG). That group, Mulé told the audience, consists of large institutional investors that in the aggregate invest over $22 trillion in the U.S. equity markets.
ISG established a framework of basic standards of investment stewardship and corporate governance for U.S. investor and boardroom conduct. The group and the framework are focused on promoting long-term value creation for U.S. companies and the capital markets.
Mulé said the ISG partnership has now uniquely positioned the Weinberg Center to fulfill its collaborative mission in a way that never before existed—bringing together the corporate and investor communities to solve some of the most important and pressing governance issues.
More about the Weinberg Center
The Weinberg Center for Corporate Governance was established at UD in 2000 and is part of the College of Arts and Sciences.
It is one of the longest-standing corporate governance centers in academia, and the first and only corporate governance center in the state of Delaware, the legal home for a majority of the nation's public corporations.
The center's mission is to provide a forum for business leaders, members of corporate boards, shareholders, the judiciary, the legal community, academics, students and others interested in corporate governance issues to interact, learn and teach, with the goal of positively impacting and improving the field of corporate governance and the capital markets.