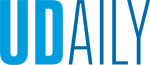 Microbiology academy fellow
Article by Adam Thomas Photo courtesy of K. Eric Wommack July 17, 2018
Eric Wommack named fellow of American Academy of Microbiology
The University of Delaware's K. Eric Wommack has been named one of 96 fellows elected to the American Academy of Microbiology (AAM).
The American Academy of Microbiology is an honorific scientific leadership group within the American Society for Microbiology. Fellows are elected annually from the international scientific community through a highly selective, peer-review process, based on their records of scientific achievement and original contributions that have advanced microbiology.
There are more than 2,400 fellows representing all subspecialties of the microbial sciences and individuals involved in basic and applied research, teaching, public health, industry and government service. In addition, fellows hail from all around the globe. The Class of 2018 represents fellows from Bangladesh, the Netherlands, Switzerland, China, Israel, Austria, Sweden, Belgium and the U.K.
Wommack, deputy and associate dean for research and graduate programs in the College of Agriculture and Natural Resources, has a lab located at the Delaware Biotechnology Institute and through his lab, he has led research on the direct examination of viruses within natural environments — from estuaries to the deep-sea and soils.
Jacques Ravel, professor and associate director for genomics at the Institute for Genome Sciences at the University of Maryland School of Medicine, said that Wommack's induction was "long overdue. He is among an elite group of early pioneers who have advanced our understanding of the role of viruses and viral infection within microbial communities. Through the application of cultivation-independent molecular approaches and tireless mentorship, his work helped establish fundamentals, such as the high abundance of viruses in natural systems; the rapid turnover and dynamic nature of viral communities; and the extraordinary levels of genetic diversity that exists within Earth's virus. Dr. Wommack is well-deserving of this recognition and will be a major asset to the academy."
Wommack has focused on revealing the emergent impacts of viral infection on cellular microbial communities and the ecosystems they inhabit. Using metagenomics, he has revealed the enormous diversity and unknown nature of Earth's viruses. His recent work seeks to predict the phenomic features of unknown viruses via bioinformatic analysis of replication genes.
Emphasizing service to science Wommack served as editor of AEM and The ISME Journal and as co-editor-in-chief of Microbiome.
A proud father and husband, he is an Eagle Scout, a summa cum laude graduate of Emory University and a Bobby Jones Fellow at the University of St. Andrews, U.K.