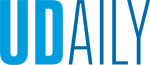 Virtual irrigation tour
Article by Adam Thomas and Dante LaPenta Photo by Jackie Arpie August 25, 2018
Warrington Farm featured in USDA's 'As if You Were There' virtual demonstration project
The University of Delaware is working with the United States Department of Agriculture (USDA) on "As if You Were There," a project highlighting key climate adaptation practices at farm and forest sites within the region.
Through interactive 360 degree photography and videos, users embark on virtual field tours. UD's Warrington Irrigation Research Farm in Harbeson, Delaware is one of the featured locations in this USDA Northeast Climate Hub virtual demonstration project; studies at Warrington analyze water management, maximizing crop yields and improving profits.
Land grant universities across the northeast region collaborated with the USDA on the "As if You Were There" effort. Jennifer Volk, associate director of UD Cooperative Extension and an environmental quality specialist, serves as UD's liaison to the Northeast Climate Hub. Volk took on a prominent role on this project as the production lead; she coordinated with researchers and Cooperative Extension personnel at each institution and built many of the virtual stories.  
"Many of the adaptation practices being investigated by universities in our region are practices that farmers can use right now. They can make their operations more resilient to current temperature and precipitation conditions," Volk said. "I get the sense that most people think about some far off distant future when we talk about climate change and that seems very unknown and unpredictable. But, our weather stations show temperatures have been increasing; we have recently experienced some pretty extreme rainfall. It is important to share strategies for immediate benefits, which will also put us in a better position to deal with the uncertainties of the future."
Visitors can see how others in the northeast are adapting to the changes in climate and by sharing adaptation experiences through demonstration, new ideas and techniques.
The project transports viewers directly into what climate resilience planning looks like in real-time.  
"The purpose of this project is to harness new technology combined with educational storytelling to engage more people in climate informed decision-making," said Erin Lane, Coordinator for the USDA Northeast Climate Hub and a leader  for this project. "We want to help capture and share the stories of innovative land managers and researchers. The intent is to provide our audience with an interactive experience which will create greater understanding and inspiration. The tours are designed to make you feel 'as if you were there.'"
Water management research at Warrington
By improving water management, farmers can be more sure that crops receive adequate water throughout the growing season. A more efficient irrigation system can save money, energy and reduce carbon dioxide emissions. Given to the University by Everett Warrington in 1992, the Warrington Farm is equipped with a variable rate center pivot irrigation system, which was upgraded in 2012. In 2016, the irrigation system was upgraded again to reflect the latest advancements in irrigation management and technology.
Now, researchers can use geographic information system (GIS) software to map where and how they want certain research plots irrigated. The primary goal is to evaluate and identify the most effective and efficient water management strategies to enhance crop production and nutrient management.
In addition to the above-ground center pivot irrigation plots, a section of the farm is devoted to subsurface drip irrigation (SDI).
In the Mid-Atlantic region, high heat and droughts are likely to become more common as the climate changes. Irrigation is widely used to protect crop yields during these extreme events. More efficient use of water will help growers maintain or increase their crop yields under changing climate conditions and better protect the environment.