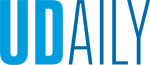 Dissertation Award for Home-based childcare research
Article by Lucy Comstock-Gay Photo courtesy of Alison Hooper April 24, 2018
Alumna Alison Hooper received AERA Outstanding Doctoral Dissertation Award
On April 14, University of Delaware alumna, Alison Hooper, received the 2018 Early Education and Child Development Outstanding Dissertation Award from the American Educational Research Association (AERA). Hooper received her master's degree in 2013 and doctorate in 2017 in Human Development and Family Sciences (HDFS).
This award, presented at the AERA annual meeting in New York, recognizes dissertations of exceptional merit that relate to the development of children between birth and age eight, including studies focused on families, teachers and others who care for and educate young children.
"We know from past research that a child's experience in child care can have a significant effect on later learning and social development. It is essential that all children have access to high quality child care," explained Rena Hallam, associate director of UD's Delaware Institute for Excellence in Early Childhood (DIEEC).
However, much of the current research focuses on child care centers with very few studies examining home-based programs. This omission in the field has emerged as a significant problem as recent data show that millions of children are cared for in home-based settings each year.
Hooper's dissertation, "Identifying and exploring profiles of home-based child care providers based on their beliefs and practices," consisted of three connected studies focused on understanding the diverse home-based child care provider workforce.
The award committee described Hooper's work as "of the highest quality and an important addition to our field."
Hooper utilized the National Survey of Early Care and Education to gain an understanding of home-based providers from a nationally representative sample. She surveyed home-based providers in Delaware to compare their profiles with the national data. And she conducted in-person observations and interviews with selected Delaware providers to assess how they view their role and their relationships with families.
Hallam was excited to learn that Hoopers work was recognized by the AERA. "Alison's dissertation is an important contribution to the field of early childhood education in that it profiles the characteristics of these providers in ways that can help state and local governments design supports to assist home-based providers to provide high quality experiences for children in their care."
During her time at UD, Hooper participated in a range of projects with HDFS and the Delaware Institute for Excellence in Early Childhood (DIEEC) that influenced and informed her research. During her master's studies, she served as a graduate reach assistant with the Delaware Stars program. While completing her doctorate, she worked as a Limited Term Researcher with DIEEC as a research project coordinator.
She received several awards at UD including the 2017 Strattner-Gregory Child Advocacy Award, the 2014 Amy Rextrew Graduate Student Award, and was twice recognized during CEHD's Steele Research Symposium.
HDFS associate professor Myae Han, a committee member for Hooper's dissertation study, described her as a "teacher at heart," and said "I have no doubt that she will be one of leading scholars in early care and education in near future."
Collaborating with Hallam, her faculty advisor in HDFS, Hooper co-authored two publications: "Exploring the Relationship Between Global Quality and Child Engagement in Toddler Child Care Classrooms" (Journal of Research in Childhood Education) and "Home-Based Care: An Opportunity for Promoting High Quality Inclusive Environments for Young Children with Disabilities" (DEC Recommended Practices Monograph Series – Environment Recommended Practices).
"I loved the supportive community of faculty and graduate students I experienced within HDFS," said Hooper. "My advisor and my committee members supported me through each phase of my dissertation, and I received lots of useful advice that helped me obtain a tenure-track faculty position."
"During her time as an HDFS doctoral student, Alison was highly engaged in a variety of different scholarly activities at DIEEC," said HDFS professor and graduate coordinator Jason Hustedt. "In her new role as a faculty member, she is poised to continue making a difference for young children from low-income families."
Hooper is now an assistant professor of early childhood education at the University of Alabama.
"I hope my findings can help ensure home-based child care providers have access to support and professional development that is relevant to them, which in turn can help them provide higher-quality care to children," said Hooper.
About the AERA
AERA is international in scope, with more than 25,000 members representing faculty, researchers, graduate students and other professionals from the U.S. and around the world. Founded in 1916, it aims to improve the educational process by encouraging scholarly inquiry related to education and evaluation and by promoting the dissemination and practical application of research results.