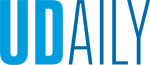 New vice president appointed
Article by UDaily staff October 06, 2017
Sharon Pitt named vice president of information technologies at UD
Sharon Pitt, chief information officer and associate vice president of Information Technology Services at Binghamton University, has been named vice president of information technologies at the University of Delaware, UD President Dennis Assanis announced today.
"Sharon Pitt will be an excellent addition to our leadership team," Assanis said. "Sharon has an impressive range of experience and knowledge about information technology in the higher education space, and she is a nationally recognized thought leader. I am confident that she will lead our Information Technologies team to advance the University's mission forward for our community."
"I am delighted to be joining the University of Delaware and excited to begin working with the Information Technologies team to forward teaching, learning and research by providing responsive support, technology expertise and innovative solutions to our community," Pitt said.
Pitt, who assumes her new post Dec. 1, will report to Alan Brangman, executive vice president and University treasurer.
"Sharon Pitt is a proven leader who has demonstrated her ability to build and direct teams who can serve the information technology needs of our faculty, students and staff," Brangman said. "She brings a distinguished record of innovation and strategic thinking to her new role at UD, and I am confident that she will keep us in the forefront of the ever-changing world of technology.
"I would like to thank Jason Cash, who has served as interim vice president since January 2016, for his dedication and leadership during this transition," Brangman said. "My thanks also go to Charlie Riordan and the members of the search committee for their service throughout this national search."
A member of the president's senior staff, the vice president provides leadership to the University's use of information technologies for teaching, learning, research, administrative and outreach activities, as well as assessment of new and emerging technologies.
About Sharon Pitt
Pitt has served as chief information officer and associate vice president of Information Technology Services at Binghamton University in New York since 2015. Her tenure there included the creation of the university's first makerspace, implementation of a mobile-friendly user experience portal and development of an information technology strategic plan for the university with broad input from faculty, students and staff.
Previously, she held several positions at George Mason University, including deputy chief information officer, executive director of enterprise infrastructure, executive director of instructional technology and executive director of 4-VA (a consortium of George Mason, James Madison, Old Dominion, Virginia Tech and the University of Virginia).
Pitt has also held posts at North Carolina State University, James Madison University and Virginia Tech.
Active in numerous professional committee and associations, she currently serves as co-chair of EDUCAUSE's Higher Education Information Security Council (HEISC) and is a board member of NYSERNet, the New York State Education and Research Network.
She has made presentations at several national professional meetings and is the author or coauthor of articles in CIOReview, EDUCAUSE Review and the International Journal of Cloud Computing.
Pitt earned a bachelor's degree in economics and a master's degree in architecture at Virginia Tech.
About Information Technologies
Information Technologies at UD has a staff of more than 160 and includes six units, each of which reports directly to the vice president: Academic Technology Services, Client Services and Support, Management Information Services, Network and System Services, University Media Services and Web Development.