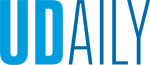 Beneficial legume microbes
Article by Adam Thomas Photo by Evan Krape October 02, 2017
UD's Sherrier part of multi-school team that receives $5.9 million NSF grant for research on plant-microbe interactions
The University of Delaware's Janine Sherrier is a co-leader of a multi-institutional team that recently received a four-year, $5,972,497 grant from the National Science Foundation to conduct research on the functional genomics of beneficial legume microbe interactions.
These funds were awarded to the team after their recent completion of a highly-successful research program supported by a previous $6,733,426 award from the National Science Foundation.
Sherrier, professor in the Department of Plant and Soil Sciences in UD's College of Agriculture and Natural Resources, professor of biological sciences and research team leader at the Delaware Biotechnology Institute, is a co-principal Investigator on the project. Other team leaders include lead scientist Michael Udvardi, Chief Scientific Officer at the Noble Research Institute; Maria Harrison, the William H. Crocker Professor at the Boyce Thompson Institute at Cornell University; Rebecca Dickstein, professor in the Department of Biological Sciences at the University of North Texas, and Catalina Pislariu, a new professor at Texas Woman's University.
Sherrier said that in this study, the researchers are "focusing on genetic components of the plant which regulate interactions between a legume forage crop and beneficial bacterial and fungal soil microbes. Just as humans require microbes to help us absorb nutrients from our food and maintain a robust immune system, plants also perform best when they interact with beneficial microbes. These microbes can provide plants with protection against pathogens and pests, increase plant reliance during stressful environmental conditions, and aide the absorption of essential nutrients from soil," said Sherrier.
In recent decades, plant breeders have made advances in the production of crop plants with important traits such as increased yield or enhanced disease protection, but Sherrier said, "The practical application of beneficial microbes has not been well studied and this research area offers the promise of the development of new tools to increase crop yields and to lower economic and environmental costs associated with crop production."
The research project focused on a legume crop because of its current use as a forage crop and its similarity to other important legume crops such as alfalfa, soybean, lima beans, and peanut. Legumes are also known to interact with a beneficial microbe which reduces the requirement to augment fields with nitrogen fertilizers, one area of Sherrier's research expertise. In this unique interaction, when the bacteria and plant associate successfully, the bacteria are able to convert gaseous nitrogen from the Earth's atmosphere into a form that is bioavailable for the plant.
"Nitrogen is often the most limiting macronutrient in crop production, and the industrial production of nitrogen fertilizer requires high pressures and high temperatures, conditions which consume large levels of fossil fuels. As demands for fossil fuels continue to increase, the cost of industrially-produced nitrogen fertilizer is passed on to crop producers and food consumers. If growers have an option to use the microbially-supplied nitrogen to support successful crop growth, they could save money and help reduce the carbon footprint of food production," said Sherrier.
This beneficial interaction to acquire nitrogen is especially relevant to crop production on the coastal soils of Delaware, the rest of the Eastern shore of the U.S., and in California. Agricultural fields in coastal soils like those found in Delaware contain a high percentage of sand, relatively low levels organic content and are susceptible to droughts and floods. Unfortunately, these conditions are not optimal for the long-term survival of beneficial microbes in the soil, and these regional soils do not contain enough of the beneficial bacteria to help crops reach their full yield potentials.
"Growers are facing increasing pressures to increase crop yields, while reducing impacts of crop production on the environment. This research is important because it will provide additional tools to growers to support healthy crop growth. Individuals may not choose to use microbes in every application, but growers will have a greater selection of resources to respond to the challenging conditions they encounter during each growing season," said Sherrier.
Therefore, in addition to the laboratory research in this project, Sherrier is working with UD's Cooperative Extension specialists to demonstrate how growers can add beneficial microbes to the soil at the time of planting. In addition, the group researchers are enthusiastic about the training they will provide for students, post-docs and the general public about the importance of microbes and soil health for crop production."Since our team has been entrusted with federal funds to support our research, we are committed to sharing the results of the research to benefit the public," said Sherrier.
Importantly, Debra Coffey, an educational researcher with the Delaware Research and Development Center, will lead assessments of the program's entire outreach and training efforts to measure the impact of their work and help the team continue to improve the impact of their diverse outreach program.
At UD, specifically, Sherrier's team will collaborate with UD's 4-H program to lead an educational 4-H camp called Marvelous Microbes camp which teams microbiology and encourages students from diverse backgrounds to pursue careers in sciences. The group will conduct training sessions for adults at farmer's markets and farm stands, and they also developed programming for students of all ages in Alabama, Texas, and New York.
Postdoctoral researchers, graduate and undergraduate students participating in the program from all of the research institutions will take part in a rigorous training program. The senior team leaders will also provide training for members of the global scientific research community during annual workshops to demonstrate how the U.S.-generated resources can be used to benefit additional scientific research programs.