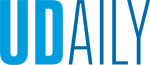 UD meets University of Tsukuba
Article by Julie Stewart Photo by Kathy F. Atkinson November 28, 2017
University of Delaware data scientists host researchers from Japan
In preparation for the 2020 Summer Olympics in Tokyo, researchers in Japan are developing new programs in data science, smart cities, cybersecurity, and the Internet of Things. As part of this effort, researchers at Japan's University of Tsukuba are partnering with researchers from the University of Delaware to establish a joint research center and program focusing on smart cities through data science, math and computing.
"A major aim of the center is to facilitate the faculty and student research and exchanges between the two universities," said Nii Attoh-Okine, a professor of civil and environmental engineering at UD. The 2020 Olympics will be "like a working lab" to implement smart cities paradigms developed through the collaboration, said Attoh-Okine. "It will also provide validation and calibration of the models."
On Nov. 16, four representatives from the University of Tsukuba visited UD for a joint workshop, but the partnership has been in the works for a while. Earlier this year, UD was one of a select group of universities invited to give a presentation on data sciences at the Japanese Embassy in Washington, DC. UD is launching an initiative in Data Sciences, the collection and analysis of large datasets. This work is already happening at many UD research centers, such as the Center for Applications of Mathematics in Medicine, Center for Bioinformatics and Computational Biology, and the Institute for Financial Services Analytics. Plans are under way for more programs.
"Data Sciences is a critical area of expanding work at the University of Delaware that crosses multiple disciplines," said Ken Barner, chair of the Department of Electrical and Computer Engineering at UD and Charles Black Evans Professor of Electrical Engineering. "Partnering with leading institutions such as the University of Tsukuba accelerates and broadens UD's Data Sciences impact."
At the Nov. 16 workshop, Babatunde Ogunnaike, dean of the College of Engineering and William L. Friend Chair of Chemical Engineering, noted that the activity resulting from this collaboration will cross academic disciplines. "The problems that are significant—the problems that constitute the grand challenges of our time—they do not carry disciplinary labels. They transcend what an individual, or even a university by itself, can do."
That's why it's important to collaborate with other universities with complementary expertise.
Visitors from the University of Tsukuba included Tetsuya Sakurai, director of the Center for Artificial Intelligence Research; Hiroaki Shiokawa, assistant professor at the Center for Computational Sciences; Taka-Aki Sato, director of the R&D Center for Precision Medicine; and Tsuyoshi Matsumoto, associate professor of the Research and Development Center for Sport Innovation.
Sakurai, Shiokawa, Sato and Matsumoto gave talks on their research areas.
"Tsukuba is a science city," explained Sakurai. About 45 minutes by train from downtown Tokyo, Tsukuba is a vibrant home to many national research institutes. The University of Tsukuba's Center for Artificial Intelligence Research was started in April. Scientists there do fundamental research on areas like big data and encryption and applied research in areas such as healthcare and medical research.
"One of our missions is to promote and to facilitate joint projects between fundamental research and applied research, also governmental entities, industries, and so on," he said. "So we are a gateway for interdisciplinary research at the University of Tsukuba."
Several UD professors also gave presentations, including Attoh-Okine; Gonzalo Arce, Charles Black Evans Professor of Electrical and Computer Engineering; Benjamin Bagozzi, assistant professor of political science and international relations; Doug Doren, professor of chemistry and biochemistry; Delphis Levia, professor of ecohydrology.
In a roundtable discussion, participants discussed collaboration opportunities.
The next meeting will take place at the University of Tsukuba.