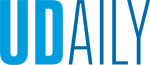 New assignment
Article by UDaily staff Photo by Kathy F. Atkinson June 15, 2017
Mandy Minner named chief budget officer at UD
Mandy Minner has been named chief budget officer at the University of Delaware after a national search, Alan Brangman, executive vice president and University treasurer, announced today. Her appointment is effective July 1.
Minner, who has been interim chief budget officer since March 20, previously served as senior budget analyst in the University's Budget Office.
"Mandy Minner brings an extensive knowledge of the University and its budgetary policies and procedures to this post, as well as extensive knowledge of financial planning and budget management principles," Brangman said. "I look forward to working with her as she leads our budget team."
"I'm honored to serve the University as the chief budget officer," Minner said, "and I look forward to collaborating with all of the colleges and departments across campus."
In her new role, Minner will oversee and maintain the University's budget and manage the Budget Office. She also will be responsible for making recommendations on budget requests and for compiling the University's request for funds from the state.
Minner has worked in the University Budget Office since 2014 and has served as a senior budget analyst since 2016. Her responsibilities have included developing financial information for the Trustee Finance Committee, developing standard financial reports used across the University and providing budgetary and financial support to Facilities, Real Estate and Auxiliary Services, the Office of the Vice President of Student Life, the College of Agriculture and Natural Resources and the College of Education and Human Development.
Previously she was a financial analyst II in Facilities, Real Estate and Auxiliary Services from 2011-14.
Before joining UD, Minner was vice president and finance manager for U.S. credit card services at the Bank of America and held positions at ING Annuities and AIG Life Companies.
Minner holds a bachelor's degree in accounting from Goldey-Beacom College.