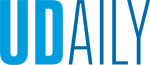 New appointment
Article by UDaily staff Photo by Kathy F. Atkinson June 27, 2017
Darcell Griffith named interim chief human resource officer
Darcell Griffith, director of Compensation and Benefits in Human Resources at the University of Delaware, has been named interim chief human resources officer (CHRO) at the University, effective July 1, Alan Brangman, executive vice president and University treasurer, announced today.
Griffith replaces Tom LaPenta, who recently announced his plans to retire. A national search will be conducted to find LaPenta's successor, Brangman said.
"Darcell Griffith is a talented leader with a broad range of human resources experience, and I am grateful to her for taking on this role during this time of transition," Brangman said.
"I look forward to this opportunity to serve the University community and to lead our talented Human Resources team," Griffith said.
The chief human resources officer provides strategic leadership on human resource matters to the University senior administration, faculty and staff. The CHRO also leads the University's Human Resources team, which provides a range of services to employees, including employee relations, HR systems, employee development, compensation and benefits, and recruitment.
Griffith, who has been part of the Human Resources team at UD since 2008, currently serves as director of Compensation and Benefits, which includes providing counsel to senior administration on salary administration and organizational design, as well as management and evaluation of all benefit programs to ensure cost effectiveness and regulatory compliance.
Previously at UD, she has served as associate director of Compensation and Benefits, senior compensation analyst and human resources generalist.
Before coming to Delaware, Griffith held various positions at the University of Pennsylvania, including human resources administrator.
A graduate of Xavier University of Louisiana, she has a certificate in human resources management from the Wharton School at the University of Pennsylvania.