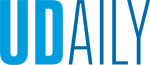 For the Record
Article by UDaily staff Photo by Evan Krape July 14, 2017
University community reports recent presentations, publications, honors
For the Record provides information about recent professional activities of University of Delaware faculty, staff, students and alumni.
Recent presentations, publications and honors include the following:
Presentations
Rudi Matthee, John and Dorothy Munroe Distinguished Professor of History, presented "In the Aftermath of the Collapse: Regional Disruption and Continuity in Post-Safavid Iran," at a conference held at the London School of Economics titled "Beyond Decline: Globalisation and the Transition to Modernity in the Middle East and South Asia, 1600-1914," June19-20.
He also spoke on "The Role of the Military in the Creation and Maintenance of the Safavid Empire" at the sixth Conference on Asia, GIS Etudes Asiatiques/Sciences Po, Paris, June 27.
McKay Jenkins, Cornelius A. Tilghman Sr. Professor of English, spoke to an audience of active and retired soldiers and civilians on June 28 about the history of the Army's 10th Mountain Division. Jenkins is the author of the 2004 book The Last Ridge: The Epic Story of America's First Mountain Soldiers and the Assault on Hitler's Europe. He spoke at a professional leader development session at Fort Drum, New York, where the 10th Mountain Division is headquartered.
Publications
Philip Goldstein, professor emeritus of English, University of Delaware-Wilmington, published "Reading Pudd'nHead Wilson: Criticism and Commentary from the Gilded Age to the Modern, On-line Era," Reception: Readers, Audiences, History, 9 (2017): pp. 4-22, and also a review of Mark Twain: American Humorist, Reception: Readers, Audiences, History, 9 (2017): pp. 121-23.
Carla Guerrón Montero, associate professor of anthropology, has published two book chapters, the first, with Iván Villafuerte and Rafael Estrada Mejía, is "De Raza Vencida a Nación Pequeña y Mestiza: Narrativas sobre lo Indio en el Ecuador [From Defeated Race to Small and Mestizo Nation: Narratives about Indianness in Ecuador," in Invención de la Psique Nativa: Construcción Discursiva de las Características Psicológicas Atribuidas al Sujeto Indígena en América Latina, editor Rodolfo E. Mardones Barrera. Los Angeles, Chile: RIL Editores-Editorial Universidad Santo Tomás, pp. 245-275 (2017).
The second, with Joan Gross, Michaela Hammer and Peter Berti, is "Creating Healthy Bodies in Rural Ecuador at a Time of Dietary Shift," in Food, Agriculture and Social Change: The Vitality of Latin America, editors Stephen Sherwood, Alberto Arce and Myriam Paredes. New York and London: Routledge, pp. 34-47 (2017).
She also wrote a review of the book When the Devil Knocks: The Congo Tradition and the Politics of Blackness in Twentieth-Century Panama, in the academic journal Western Folkore 76(2):237-239 (2017).
Also, she wrote encyclopedia entries for "Brazil" (Volume 1, pp. 166-169) and "Panama" (Volume 3, pp. 926-929), Sage International Encyclopedia of Travel and Tourism, edited by Linda Lowry and J. Geoffrey Golson, Thousand Oaks, California: Sage Publications (2017).
Honors
Prachanda Subedi, who earned his doctorate in physics at UD this spring, has won the 2017 Donald L. Turcotte Award from the Nonlinear Geophysics Focus Group of the American Geophysical Union. The award is given annually to one recipient in recognition of outstanding dissertation research that contributes directly to nonlinear geophysics. Subedi worked with William Matthaeus, Unidel Professor of Physics and Astronomy, on his dissertation, "Transport of Charged Particles in Turbulent Magnetic Fields.
David P. Redlawsk, James R. Soles Professor of Political Science and chairperson of the Department of Political Science and International Relations, has been elected president-elect of the International Society of Political Psychology for the 2017-18 academic year. He will then serve as president during the 2018-19 year, following in the footsteps of numerous eminent political psychologists who have led the academic society during its 40-year history. Redlawsk is planning to hold the winter meeting of the society's governing council at UD in January 2019, when about 25 top political psychologists from around the world will come to campus for the two-day meeting.
To submit information for inclusion in For the Record, write to ocm@udel.edu.