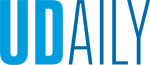 March 7: Corporate governance
Article by Ann Manser February 17, 2017
Experts to discuss critical issues for corporate boards, investors
The University of Delaware's John L. Weinberg Center for Corporate Governance will host its 2017 Corporate Governance Symposium from 9:15 a.m. to 5:15 p.m., Tuesday, March 7, in Clayton Hall on the University's Newark campus.
The event is designed to provide attendees with cutting-edge governance discussion and debate.
The symposium is free to attend, but seating is limited and registration at this website is required by March 3. It is co-sponsored by the Department of Finance in the Alfred Lerner College of Business and Economics.
The symposium will feature experts in corporate governance discussing issues of critical importance to boards and investors. It will include an opening speech, a panel discussion, a luncheon address and the presentation of three academic papers.
The event will begin with a talk by the John L. Weinberg Distinguished Speaker, Ronald P. O'Hanley, president and CEO of State Street Global Advisors (SSGA). SSGA is the investment management arm of State Street Corporation and a global leader with $2.4 trillion in assets under management.
O'Hanley will discuss SSGA's focus on effective, independent board leadership and his latest call on boards to consider ESG (environmental, social and governance criteria standards) impacts on long-term value creation.
After O'Hanley's talk, the symposium will continue with a panel of representatives from the corporate and investor community and a former chief justice of Delaware, all of whom will share what matters most to them in 2017. Scheduled panelists are:
• Amy Bilbija, managing director, Strategic Governance Advisors;
• Glenn Booraem, principal of the Vanguard Group Inc. and treasurer of each of the Vanguard Funds;
• H. Rodgin Cohen, senior chairman, Sullivan and Cromwell LLP;
• Abe M. Friedman, CEO, CamberView Partners;
• Joann S. Lublin, management news editor, The Wall Street Journal;
• Ronald O'Hanley, president and CEO, State Street Global Advisors;
• Brian L. Schorr, partner and chief legal officer, Trian Fund Management LP;
• Linda E. Scott, managing director and associate corporate secretary, JP Morgan Chase and Co.; and
• Myron T. Steele, partner, Potter Anderson and Corroon LLP, and former chief justice, Delaware Supreme Court.
Charles M. Elson, Edgar S. Woolard Jr. Chair in Corporate Governance, director of the Weinberg Center and professor of finance at UD, will moderate the panel discussion.
After a luncheon address by Lublin, three academic papers will be presented:
• "'Captured Boards': The Rise of 'Super Directors' and the Case for a Board Suite," by Kobi Kastiel, Harvard Law School Program on Corporate Governance (the question-and-answer participant), and Yaron Nili, University of Wisconsin Law School (presenter), with discussant Jeffrey N. Gordon, Columbia Law School;
• "The Golden Leash and the Fiduciary Duty of Loyalty," by Greg Shill, Harvard Law School Program on Corporate Governance (presenter), with discussant David M. Silk, Wachtell, Lipton, Rosen and Katz; and
• "Affiliated Corporate Donations and Director Independence," by Ye Cai, Santa Clara University, Jin Xu, Virginia Tech (presenter) and Jun Yang, Indiana University, with discussant Todd Gormley, Washington University in St. Louis.
Luncheon address and book signing
During the lunch session, Lublin will discuss her recently published book, Earning It: Hard-Won Lessons from Trailblazing Women at the Top of the Business World.
In the book, Lublin profiles more than 50 executive women who broke the corporate glass ceiling and offer their insights and career guidance. They share the lessons they learned about reaching their leadership potential without losing their personal lives.
Lublin is a Pulitzer Prize-winning journalist who was one of the first women reporters at The Wall Street Journal. She became deputy bureau chief of the newspaper's London bureau, its first run by women.
After her talk, she will sign copies of her book, which will be available for purchase.
More about the symposium
Those attending the Corporate Governance Symposium can receive DE CLE credits, as well as CPE credits provided by the event partner, Sallie Mae.
For more information about the event, contact Louisa Cresson, research adviser with the Weinberg Center, at lcresson@udel.edu.