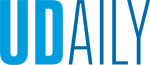 New appointment at UD Library
Article by Allison Ebner Photo by Kathy F. Atkinson August 25, 2017
Sandra Millard appointed deputy University librarian
Sandra Millard, associate University librarian for public services and outreach, has been named deputy University librarian at the University of Delaware Library, effective Sept. 1. Trevor A. Dawes, Vice Provost for Libraries and Museums and May Morris University Librarian, announced the appointment.
In addition to her current responsibilities, Millard will serve as representative for the vice provost for libraries and museums in this new role. To position the UD Library for continued success, she will operate with the authority to address UD Library issues and exercise leadership that promotes and ensures overall effectiveness. She will also represent the UD Library on University initiatives in the vice provost's absence.
"I am honored to have the opportunity to serve as deputy University librarian and look forward to supporting the Library in this new way, to meet the strategic goals of students' success and expanded research capacity," Millard said.
Millard joined the UD Library in 1987, most recently serving as associate University librarian for public services and outreach and reporting to the vice provost. One hallmark of her tenure has been the creation of UDLib/SEARCH, a state-supported collaboration between the UD Library and all Delaware K-12 schools.
Prior to her arrival at UD, Millard held professional library positions at the University of Connecticut Health Center Library and Yale University Medical Library. She holds a doctorate in educational leadership from the University of Delaware, a master's degree in library science from Rutgers University and a bachelor's degree in education from Bloomsburg University in Pennsylvania. She also attended the Harvard Leadership Institute for Academic Librarians.