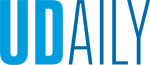 RAD self-defense classes
Article by UDaily staff Photo courtesy of UD Police Department September 14, 2016
University Police Department offers Rape Aggression Defense classes
The University of Delaware Police Department is offering Rape Aggression Defense (RAD) basic self-defense classes for University-affiliated women this fall, with classes set to begin in September.
The RAD program teaches basic self-defense techniques and concludes with a simulation exercise.
Fall semester sessions will take place from 6-9 p.m., Wednesdays, Sept. 28 through Oct. 26, in the General Services Building on South Chapel Street.
The cost for the RAD course is $25 to cover materials, equipment and fees.
To register or for inquiries, send email to the department's Community Resource Unit at cru-udpd@udel.edu. No phone calls.
Registration is required. Include in the email the University affiliation (faculty, staff, or student).
Those who register but find they can no longer attend the class are asked to notify UD Police, who can then add another participant.