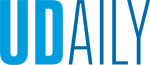 EPI gift
Article by UDaily staff September 12, 2016
University Museums receives major gift of contemporary prints
University Museums at University of Delaware has received a gift of more than 50 prints from the Experimental Printmaking Institute (EPI) at Lafayette College in Easton, Pennsylvania.
Including 48 prints and one print portfolio, the donation significantly expands and strengthens the University Museums' holdings in graphic art, most notably in African American art but more comprehensively in contemporary art.
Among the artists represented are David Driskell, Faith Ringgold, Sam Gilliam, William T. Williams, Melvin Edwards, Robin Holder, Allison Saar, Kay WalkingStick, Wayne Crothers and Richard Anuszkiewicz.
The gift highlights a range of printmaking techniques and showcases experimental innovations generated through collaborations of EPI artists with Lafayette students.
Included in the gift are prints by EPI master printer Jase Clark, and by its founder, artist, master printmaker, and Lafayette professor of art Curlee Raven Holton.
Since 1996 EPI has provided a unique printmaking laboratory where students work with artists of national and international renown.
Merging atelier style traditions of apprenticeship and mentorship with student-centered learning and experience, EPI introduces the printmaking medium to students through collaboration, shared artistic visions, intercultural exchange and multi-generational engagement. Equally important is EPI's commitment and support for diversity.
The number of visiting artists and editions produced at EPI exceeds 200.
"The collaborative nature of the print medium and workshop environment offers artists and students the unique opportunity to create works of art with a spirit of communal celebration," explains Holton. "The University of Delaware and the UD Museums is a fitting place for this collection given its commitment to a mission of excellence and diversity."
As noted by Julie McGee, associate professor of Black American Studies and former curator of African American art, "Holton brought the spirit of mentor and master printer Robert Blackburn and his legendary New York City-based Printmaking Workshop (established in 1948) to EPI and Lafayette College. The social, ethical, and pedagogical principles of Blackburn's workshop provided an excellent model — and one Holton could re-imagine for a college campus. We may rightfully believe that this spirit and these principles are both impressed and infused in these prints that now rest in UD's permanent collection. They have much to teach us about art and life."
A UD representative said, "The magic of EPI is the prints it publishes, shares, and passes on; the University of Delaware is enormously proud and pleased to share in this legacy."
An exhibition of the gift is planned.