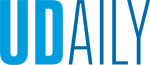 Community health focus
Article by UDaily staff October 24, 2016
Secretary of Health and Social Services to join College of Health Sciences
Rita Landgraf, secretary of the Delaware Department of Health and Social Services (DHSS), will join the University of Delaware College of Health Sciences (CHS) as professor of practice and distinguished health and social services administrator in residence.
The position will begin after her tenure as cabinet secretary ends in early 2017.
"With her extensive administrative experience in the health and social services fields, Secretary Landgraf brings both the vision and the practical knowledge necessary to help advance the University's mission of service to others," UD President Dennis Assanis said. "Her commitment to developing innovative, sustainable solutions to real-world challenges is a perfect fit for UD's College of Health Sciences and its excellent STAR Health programs."
"We are thrilled to have Rita join our college. She shares a common goal with CHS — improve the lives of all Delawareans," said Kathleen Matt, CHS dean. "She will work across UD as we continue our journey of health care innovation and transformation. It was a great pleasure to partner with Rita during her time with DHSS. We are honored to have someone of this caliber and experience join our team. We now look forward to working together on University work, research and education."
Landgraf will also serve as the director of the UD Partnership for Healthy Communities, a cross-college, cross-state initiative led by Dan Rich, University Professor of Public Policy, and Lynnette Overby, professor of theatre.
Landgraf will help bridge health sciences and public policy as CHS works to address community health challenges.
To effectively understand and positively impact health issues in the state, interdisciplinary work is a must. The secretary is uniquely prepared to foster those innovative partnerships.
"I am excited to bring what I've learned in the field to the classrooms of CHS to help grow the next generation of health and social services professionals," said Landgraf. "A hallmark of my DHSS tenure was meeting communities where they are. I thank Gov. [Jack] Markell for the opportunity to serve the people of Delaware. Now, my alma mater will provide the next chapter in my service to others."
For the state, Landgraf oversaw a wide range of health care services from child care to benefits assistance. She coordinated the state's response to health care reform and focused on the needs of Delaware's rapidly growing older population.
Under Landgraf's leadership, DHSS reformed how public mental health services are provided in the community. She also responded to the state's addiction epidemic, working with families, advocates, behavioral health providers, legislators and law enforcement to increase prevention, treatment and recovery services.
Since 2009, Landgraf has served in the Markell administration.
"Rita's tireless efforts have made dramatic improvements in systems of care, particularly for individuals with serious and persistent mental illness and other vulnerable residents, and expanded support networks to help more of our people live more independently in the community," said Markell. "She has championed important new efforts to tackle the addiction epidemic and increase access to health care for all Delawareans. I am delighted that she will continue to transform lives for the better across the community and make an impact on our next generation of leaders through her new work at UD."
Her tenure as cabinet secretary included roles as co-chair of the Governor's Commission on Building Access to Community-Based Services, chair of the Health Fund Advisory Council, member of the Delaware Hispanic Commission's Health and Social Services Subcommittee, and member of the Delaware Health Care Commission and Delaware Center for Health Innovation Board.
Landgraf, who graduated from UD, was inducted into the University's Alumni Wall of Fame in 2011.
"We are always happy to welcome another accomplished Blue Hen back to the University, and Rita's move to UD is especially exciting to us because of the skills and experience she brings to this new role," said Provost Domenico Grasso. "The relationships she developed with community organizations throughout the state as secretary of DHSS will be extremely valuable as she continues her work to address community health challenges through CHS."