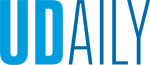 Athletic training accolades
Article by UDaily staff June 01, 2016
UD claims national award for athletic training development
The University of Delaware Athletic Training Education Program (ATEP) has been selected for the 2016 Bill Cramer Professional Development Award. UD was chosen out of 360 schools with athletic training programs for this annual recognition that is given to only one school in the nation.
"This speaks volumes as to the quality of our students and the commitment they've made to better themselves as athletic training professionals," said program director Tom Kaminski. "This is a great spotlight for all the things good about UD ATEP!"
Students commit 200 observation hours during the freshman year and are then required to participate in at least 200 clinical hours per semester from sophomore to senior year while under the supervision of a certified athletic trainer or qualified healthcare professional. In the industry's professional examination — the Board Certification for the Athletic Trainer -- UD students boast a 94.4 percent first-time pass rate, a score well above the national average. In addition to an impressive first round, overall pass rate for the last seven years is 100 percent.
Each student is an active member in the Student Athletic Trainers' Club (SATC). The club strives to promote and educate the community on skills developed at UD. SATC holds events at the local athletic organizations to teach coaches and parents important taping and bracing techniques, emergency management skills and proper equipment fitting.
The designation comes with professional development funds, which faculty can disperse among undergraduate Athletic Training students during the 2016-17 academic year.
"Especially in the healthcare field, continuing education and professional development is critical," said Brian Winkler, who graduated this past weekend in the Class of 2016. "This award will allow UD to send students to the National Athletic Trainers' Association's national conference."