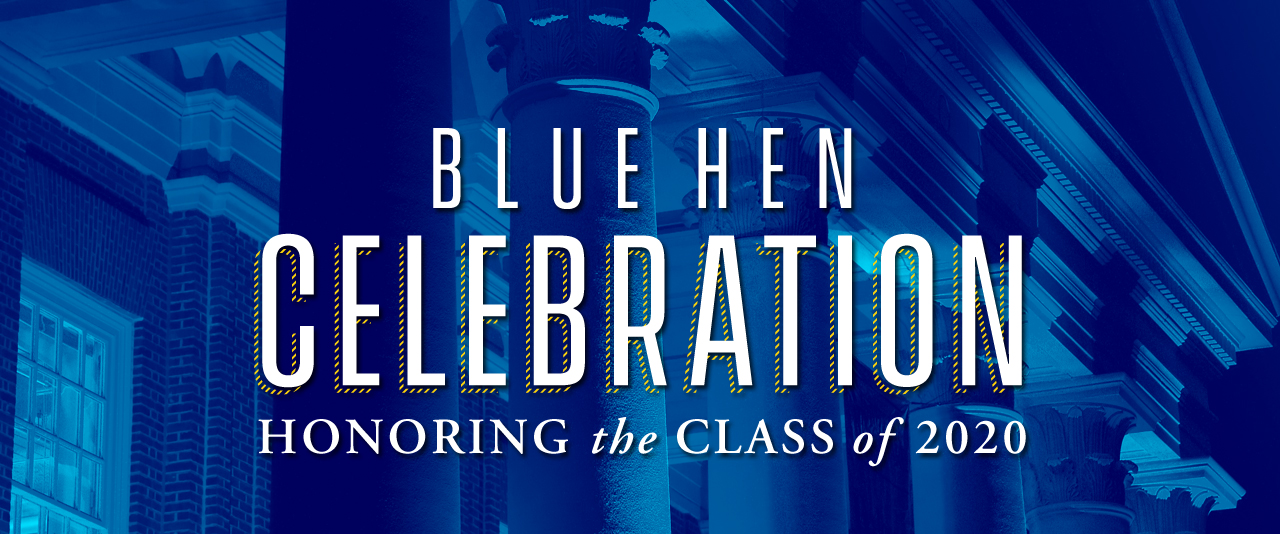 Video Capsule
Although we can't be together on campus this spring, we're all part of the Blue Hen family. As students prepare to graduate, let's look back on what they've accomplished, who they're thankful for, and how they'll take on the world! #UDGrad2020
Life after UD
As you go from UD student to UD alum, check out the many resources available to you, including alumni events, alumni clubs in 24 cities across the country, career networking and webinars and many more alumni perks!
Alumni Benefits
Being a Blue Hen comes with many perks. The University of Delaware and the UD Alumni Association (UDAA) are proud to offer a variety of benefits, discounts and services to our alumni.

Alumni Events and Alumni Clubs
When there's not a pandemic, there are non-stop alumni events, whether at UD's Homecoming or Alumni Weekend or around the country! Check to see if there's an alumni club in your region and be sure your information is updated to receive emails and event invites.


Stay a True Blue Hen
All students who donate to what they love at UD are part of the True Blue Hen Loyalty Society. Learn what it takes to be a loyal True Blue Hen now and after graduation.
Fun Facts: The Class of 2020
veterans and members of the military

Career Resources
As a Blue Hen you can take advantage of these resources offered by the Career Center.
CAREER COUNSELING & COACHING
Schedule 30-minute phone, in-person or virtual appointments with a career counselor from the University Career Center or the Lerner Career Services Center. Select an appointment time through Handshake.

JOB & INTERNSHIP POSTINGS
The Career Center receives thousands of jobs and internships per year for current students and recent alumni. Access employer contacts and apply to positions through Handshake.



CAREER FAIRS & MEETUPS
Attend any of our career fairs and networking events, which bring a total of over 700 employers to campus on an annual basis.



NETWORK WITH FELLOW BLUE HENS
Join an online community where you can ask questions and get advice from other Blue Hens. Make a UD Career Acceleration Network (UD CAN) profile to build a network of mentors who will support your career development and help you with career exploration, employers, job/internship search prep, grad school and job shadowing.

Other Resources
Celebrate on Social
RECENT POSTS: #UDGRAD2020
For Family and Friends of Graduates
Facebook Frames
Add a Facebook frame to your profile photo to share how proud you are of your graduate. Add one using the link below or search "#UDGrad2020" when changing your profile photo.
Yard Signs
Download and print yard signs to display your support of the Class of 2020! (For personal use and printing only. Any vendors used should be licensed for UD.)
Every piece of your journey has led you here.
#UDGRAD2020