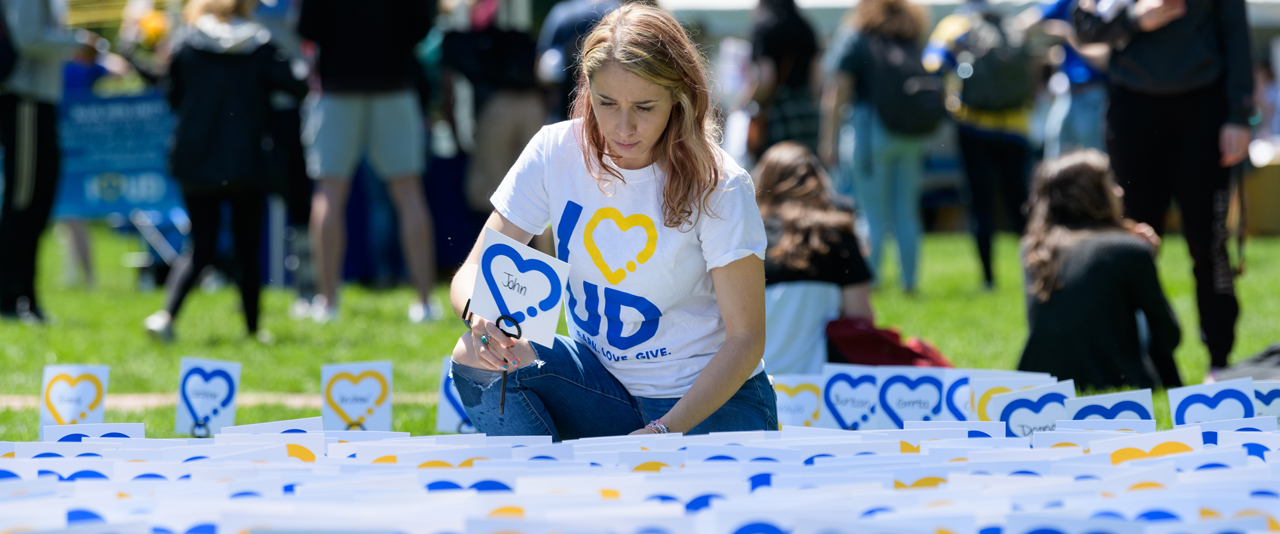 Alumni & Friends
This is a pivotal time in the history of the College of Health Sciences. Our loyal community of alumni, friends, parents, students, faculty, staff and patients are vital to the success and continued growth of the College. By investing in our students, expanding our reach and inventing tomorrow, we establish the College as an institution nationally recognized for exceptional education experiences and integrating instruction, research and public engagement. We invite you to join us. Through philanthropy, through volunteerism, through engagement with the College of Health Sciences, you have the opportunity to help us shape the future of healthcare education, research and innovation!
SEE WHAT OUR ALUMNI ARE UP TO
February 08, 2023 | Written by Amy Cherry

Tips on how to provide some healthy options at your Super Bowl party.

December 05, 2022 | Written by Amy Cherry

UD alumna (Class of 1998) Kristen Thorogood Bomboy was recognized by the American Psychiatric Nurses Association as a psychiatric-mental health nurses who excels in and expands upon the profession.

November 07, 2022 | Written by Colin Heffinger

Hayes Symposium sparks discussion to strengthen suicide prevention strategies.