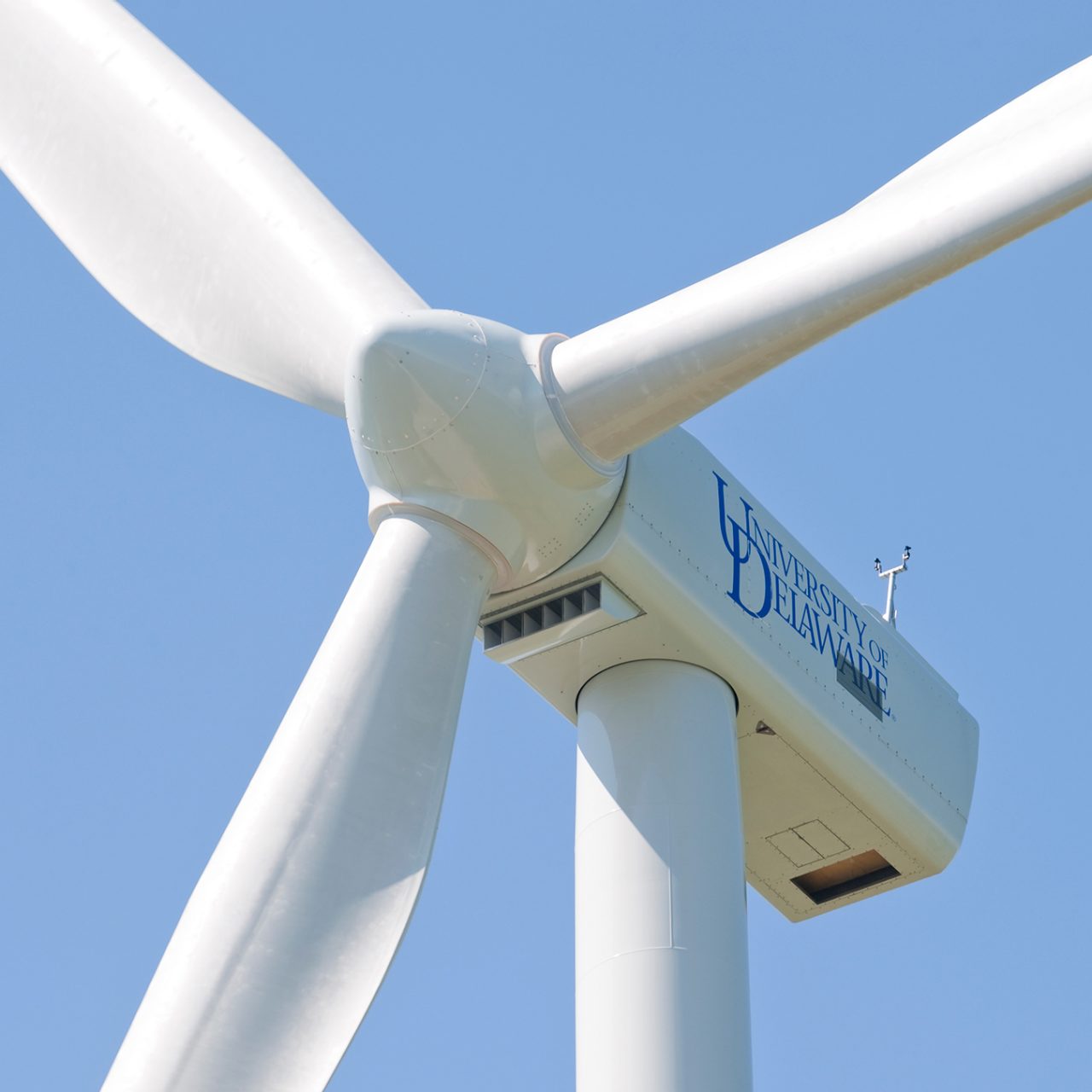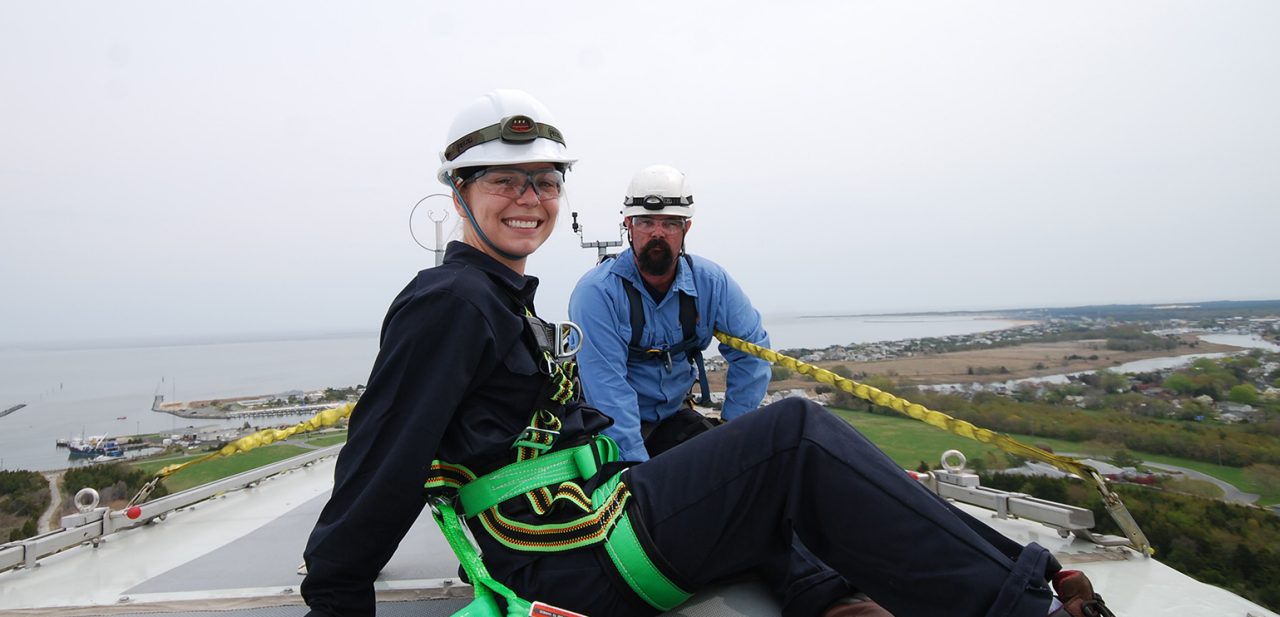 CEOE celebrates 10 years of renewable energy

In 2010, the University of Delaware and Gamesa Technology Corporation (now Siemens Gamesa Renewable Energy) joined forces to install a utility-scale 2-megawatt (2-MW) wind turbine at UD's Hugh R. Sharp Campus in Lewes. The joint venture, First State Marine Wind, is a partnership between UD-owned Blue Hen Wind and Siemens Gamesa.
This partnership came about because of synergies that emerged from wind research being conducted at UD's College of Earth, Ocean, and Environment and College of Engineering, the State of Delaware's interest in offshore wind, the City of Lewes' interest in innovative energy opportunities, and Siemens Gamesa's interest in improving its understanding of the effects of marine conditions such as salt spray on turbine coatings, corrosion, and avian impacts.
Each year, the turbine provides enough electricity to cover the needs of the campus and about 100 homes in Lewes. It provides educational opportunities for undergraduate and graduate science and engineering students, as well as members of the public interested in wind energy. And the revenue generated by the turbine helps to fund research and graduate students in wind energy and electricity storage.
To learn more about the wind turbine, visit the official site.

| Researcher | Project |
| --- | --- |
| George Parsons | The Effect of Offshore Wind Power Projects on Coastal Land Owners: A Discrete Choice Experiment in the Mid-Atlantic Region of the USA |
| Bonnie Ram | Fostering Local Strategic Outreach: Wind Energy Challenges and Opportunities in Worcester and Sussex Counties |
| Name | Degree |
| --- | --- |
| Samantha Bingaman | Master of Marine Policy |
| Ryan Green | Master of Science in Geological Sciences |
| Christine Hirt | Master of Marine Policy |
| Lauren Knapp | PhD in Marine Studies (Marine Policy) |
| Gwen Larson | PhD in Marine Studies (Physical Ocean Science and Engineering) |
| Yang Pan | PhD in Marine Studies (Physical Ocean Science and Engineering) |
| Alia Ponte | Master of Science in Geological Sciences |
| Aaron Russell | PhD Water Science and Policy |
| Chi Yan | PhD in Marine Studies (Physical Ocean Science and Engineering) |
Turbine Specs

Turbine model: Gamesa G90
Generator power: 2 MW
Tower height: 256 feet
Tower weight: 203 tons
Nacelle weight: 103 tons (houses mechanical and electrical components)
Number of blades: 3
Blade length: 144 feet
Total blade weight: Approximately 7 tons
Blade material: Epoxy reinforced with carbon and glass fibers
Rotational speed: 9–19 revolutions per minute
Rotational direction: Clockwise (front view)