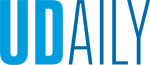 Celebrating the History of Black Dance
Article by CAS Communications Staff January 19, 2023
Theater, lecture and exhibit events highlight social impacts
The powerful social and historical impact of Black dance is the focus of a series of events to be held in February at the University of Delaware as part of Black History month. They include a unique theatre experience, an art exhibit and a lecture with a noted Black dance historian.
The series begins with Suite Blackness: Black Dance in Cinema, a production combining live dance, spoken word and song on a journey through the racial and cultural tensions in movies from the 1920s to the present. A collaboration involving the REP Theatre, UD theatre and dance faculty and regional choreographers and dancers, the show will be presented at the Thompson Theatre of the Roselle Center for the Arts from Thursday through Saturday, Feb. 16–18.
On Tuesday, Feb. 21, dance historian, dancer and choreographer John Perpener III will comment on Suite Blackness as part of this year's Paul R. Jones lecture, titled "African-American Concert Dancers: Activism, Advocacy, and Protest". Perpener authored the book African-American Concert Dance: The Harlem Renaissance and Beyond and served as a primary consultant and commentator for the PBS documentary Free to Dance. The lecture will be held in Gore Recital Hall in the Roselle Center for the Arts at 5 p.m. Registration is required. A livestream also will be available.
An exhibit featuring five works of art celebrating dance from a variety of perspectives opens in Mechanical Hall on Monday, Feb. 7. The collection includes four photographs by prominent African American photographers Jim Alexander and Ming Smith and an abstract lithograph by artist Keith Morrison.