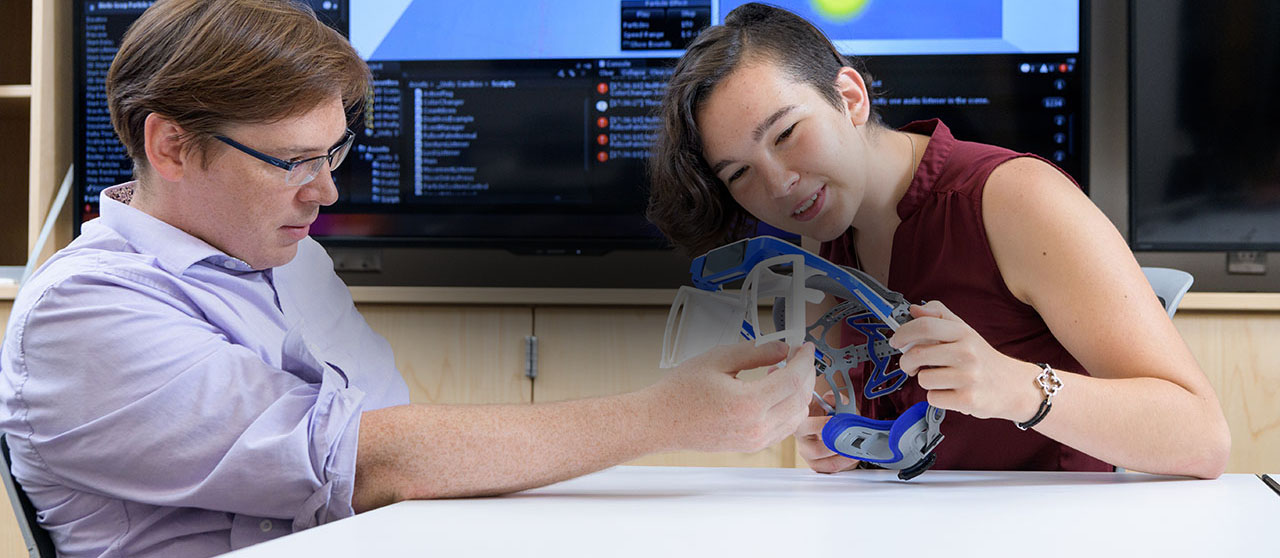 The next
big idea
could be yours
What great ideas live inside you?
Discover your true passions at the University of Delaware and start your path toward making a difference in the world. Your time is now.
In 1923, the University of Delaware became the first U.S. institution to offer a study abroad program, pioneering world-class opportunities for global learning and exchange. Nearly a century later, we annually offer 100+ programs in over 40 countries, every season and all academic disciplines. In the UD World Scholars Program, innovative in its own right, students spend their freshman fall abroad in Greece, Italy, New Zealand or Spain and study abroad again in their junior year.
Learn more: World Scholars >
150+
Majors & Minors
offered
UD has more than 600 student-athletes competing across 21 varsity programs, and thousands of students participate in more than 35 club sports and a variety of intramural sports leagues on campus. But Blue and Gold spirit goes beyond the court: UD's sense of pride comes to life every day through a shared spirit of support and a culture that is connected through a strong community defined by rewarding friendships that last a lifetime.
Learn more: About UD >
For nearly three centuries, UD has been empowering world changers
What follows admission to UD is the chance to choose your own path, to decide for yourself — through your major, internships and enrichment programs — what shape your future will take.
Whatever your path, you'll be a Blue Hen forever, setting the stage for success with new friendships and lifelong connections
Learn more: Success of our grads >
Part of what makes UD special is a campus that thrives on creative freedom with interdisciplinary education across academic areas, as well as University-wide programs around innovation and entrepreneurship to encourage free thought and opportunities to make a difference.
Learn more: Horn Entrepreneurship >
71%
of UD students
complete an internship

No. 38
Top public schools,
U.S. News & World Report
UD is a research powerhouse, offering impact-driven programs that address a range of problems that challenge our world every day. UD is innovating clean cars and clean fuels, giving mobility to youngsters with disabilities, conserving the world's most precious artifacts and creating life-changing inventions. And that's just scratching the surface.
Learn more: Research & Innovation >
73%
of students earn
their bachelor's degree in 4 years

95%
of grads are employed or pursuing
further education 6 months after graduation

Driven by a strong sense of values, the UD campus embraces opportunities within and beyond our community to collaborate, give and serve - from the annual UDance dance marathon that raises millions of dollars for kids with cancer to alternative spring break where 400+ participants serve and learn from communities across the East Coast.
Learn more: UD Community >