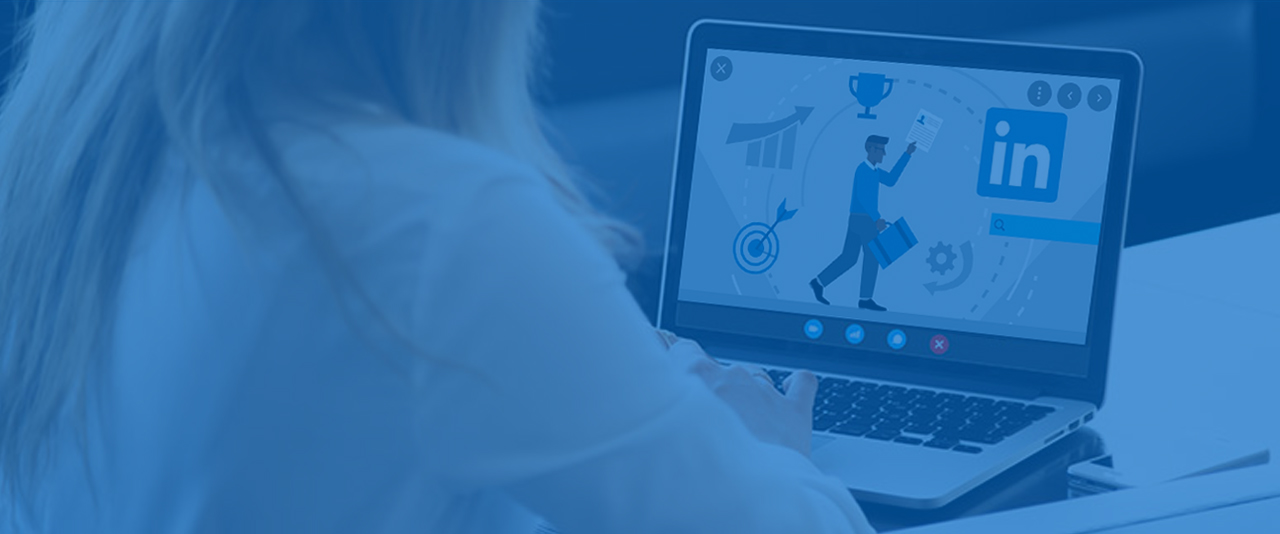 LinkedIn Learning at UD
Sharpen your business, technology and creative skills, all on your own schedule, with expert-led instruction from any device, anywhere.
All UD students, faculty and staff now have unlimited access to the rich resources of LinkedIn Learning, an online library featuring scores of instructional videos on topics covering the latest developments in software, creative and business skills. And the number of learning opportunities is always growing. This learning resource is in addition to ConnectingU.
Here you'll find the tools to help you thrive at work, at school and in life. Industry experts will guide you on your learning journey whenever you're ready to learn and however you wish to learn–on your iPhone, iPad, Android phone, tablet or other mobile device. Here's where you can develop your skills in Microsoft Office, leadership, project management, social media, video production and a wide range of other topics.
Logging in
Log in and follow the steps to activate your new LinkedIn Learning account. This guide will help you get started. Create a unique learning experience by connecting your LinkedIn profile to your Linkedin Learning account. Start browsing and learning. This guide will help you navigate the interface of LinkedIn Learning.
Learn on the go
LinkedIn Learning offers mobile apps for iOS and Android phones and tablets. The Learning apps can be downloaded from your device's app store at iOS: App Store or Android: Google Play
The app is free and easy to use, just download it and login using your UD credentials. Learn more about all LinkedIn mobile apps.
LinkedIn Learning Helpful Resources
LinkedIn Learning (LIL) is an online collection of high-quality, self-paced videos and courses for all UD students, faculty and staff. This supports those who want to use LIL for their personal or professional development or with students for teaching and learning. Resources are designed to help you work your way through the login process, find and share meaningful content, and manage your own learning.
Mental Health Pathway
This 30 minute LinkedIn Learning pathway has been specially curated by the Employee Health and Wellbeing team to include signs and symptoms of common mental health concerns, ways to protect your mental health and how to respond to crisis.
Human Skills to Thrive in Work, School and Life
Set yourself apart from the pack by getting the essential soft skills--abilities that help people interact effectively with others--that are valued most in the workplace and life, from communication fundamentals and being a team player to advancing your critical thinking skills. View the Master In-Demand Personal & Professional Soft Skills course.

Learn how to influence and support others in the achievement of common goals. Examine how to lead a group and provide inspiration, clarity, and direction. Discover how to rally others and build morale. Learn how to gain commitment by influencing teams to set objectives and buy in on a process. View the Leading Others Effectively course.
Learn how to clearly convey information and ideas in an engaging manner. Explore how to build trust, communicate effectively, and be heard in all parts of your organization. Learn important interpersonal communication skills and strategies for igniting curiosity, attention, trust, and respect. Learn more.
In-Demand Technical, Digital & Business Skills for the Workplace
Explore the practice of data analysis. Learn about the process of applying statistical and graphical techniques to data in order to discover useful information. Identify underlying principles, reasons, or facts by breaking down information or data into separate parts. View the Develop Your Data Analysis Skills course.
Develop your project management skills by learning how to create a quality project plan, execute on that plan, and monitor the results. Discover how to identify and react to outside forces that might influence project goals. Implement best practices to ensure you deliver value for your stakeholders. View Develop Your Project Management Skills course.
Learn how to use effective content and digital marketing techniques to support your objectives and maximize the return on your marketing dollars. Learn about principles and methods for showing, promoting, and selling products or services, including marketing strategies and tactics. View the Develop Your Marketing Skills course.
Supporting & Advocating for Yourself & Others
Learn about the challenges and opportunities inherent in working in diverse organizations. This transformative learning path reviews current thinking and best practices on essential topics such as bias in all of its forms, cultural competence, communication, allyship, and accountability. View the Diversity, Inclusion, and Belonging for All course.
Most of us are learning about allyship and anti-racism for the first time. In this learning path, experts Dereca Blackmon and Kwame Christian teach you the foundational skills—mindset, communication, and advocacy—you need to be an effective ally and champion for anti-racism in your organization. View the How to Engage Meaningfully in Allyship and Anti-Racism course.
Prepare yourself for the transition from college to career. This learning path provides insights on how to market your skills to potential employers, including strategies on finding jobs, creating a strong resume and digital presence, and leveraging your college success to help you land a great job. View the Get Ahead in Finding a Job After College course.
Mastering the Technologies Used at UD and in the Workplace
Discover the core features of Microsoft Teams and see how you can bring together colleagues, create conversations and content, track projects, manage shared files, and collaborate more effectively. View the Microsoft Teams course.
Zoom has worked its way into the professional and social lives of millions. Learn the fundamentals of this popular video conferencing tool, including how to host, attend, schedule, and collaborate in meetings and webinars. View the Zoom course.

Create compelling digital documents including how to open, create, and edit a PDF, and how to use Acrobats advanced features: using hidden toolbars, editing images, and adjusting a PDF form for SEO. View the Adobe Acrobat course.