Xiao Fang
---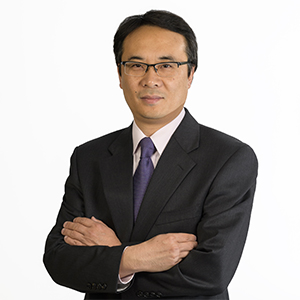 Professor
Accounting and Management Information Systems
JPMorgan Chase Fellow
Alfred Lerner College of Business and Economics
UD Media Relations staffers are happy to assist journalists with interview requests for this expert.
302-831-NEWS
mediarelations@udel.edu
Areas of Expertise
esearch focuses on AI and machine learning, financial technology and social network analytics.
Interests include developing theories, models and algorithms for discovering knowledge from vast amount of data accumulated in organizations. That knowledge is applied to support organizational decision making.
Also conversant in data mining, machine learning, optimization, business analytics and healthcare analytics.
Contact Information
Discover University of Delaware's experts
A.R. Siders

Disaster Research Center

Research focuses on climate change adaptation policies with an emphasis on managed retreat (relocation of people and assets away from risk) and environmental justice.

Sal Mistry

Management

Studies teams and leadership within organizations in order to understand the factors that unite individuals, teams and leaders in organizations or break them apart.

Jennifer Horney

Epidemiology

Research focuses on the impacts of natural disasters on public health, as well as linkages between disaster planning and the actions communities and individuals take to prepare, respond and recover.