Rudolph Matthee
---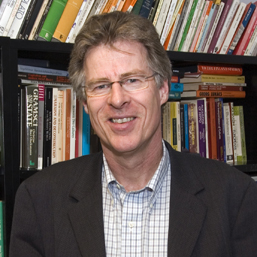 John A. Munroe and Dorothy L. Munroe Chair of History
History
Professor
Women and Gender Studies
UD Media Relations staffers are happy to assist journalists with interview requests for this expert.
302-831-NEWS
mediarelations@udel.edu
Areas of Expertise
Expertise is in Middle Eastern history. Research focuses specifically on Iran and the Arab world.
Has a specific interest in alcohol, drugs, and stimulants (coffee, tea, tobacco) and their impact as forces in history.
Author of four award-winning books, "The Politics of Trade in Safavid Iran: Silk for Silver, 1600-1730," which received the Iranian Ministry of Culture's award for best non-Persian book on Iranian history; "The Pursuit of Pleasure: Drugs and Stimulants in Iranian History, 1500-1900," which won the Albert Hourani Prize for best book on the Middle East and the Saidi-Sirjani Prize for best book in Iranian history; "Persia in Crisis: The Decline of the Safavids and the Fall of Isfahan," which was awarded the British-Kuwait Friendship Prize and the Iranian Ministry of Culture's award for best non-Persian book on Iranian history; and "The Monetary History of Iran: From the Safavis to the Qajars," which was awarded the Houchang Pourshariati Iranian Studies book Prize.
Contact Information
Discover University of Delaware's experts
A.R. Siders

Disaster Research Center

Research focuses on climate change adaptation policies with an emphasis on managed retreat (relocation of people and assets away from risk) and environmental justice.

Sal Mistry

Management

Studies teams and leadership within organizations in order to understand the factors that unite individuals, teams and leaders in organizations or break them apart.

Jennifer Horney

Epidemiology

Research focuses on the impacts of natural disasters on public health, as well as linkages between disaster planning and the actions communities and individuals take to prepare, respond and recover.