Kalim Shah
---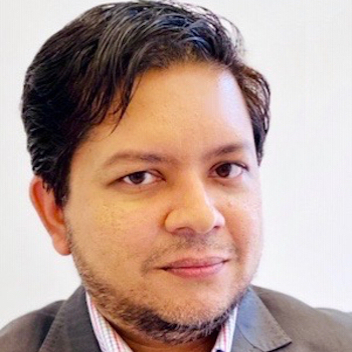 Assistant Professor
Biden School of Public Policy
Director
UD Media Relations staffers are happy to assist journalists with interview requests for this expert.
302-831-NEWS
mediarelations@udel.edu
Areas of Expertise
Specializes in policy, regulation, institutions and governance in small island states and territories including U.S. policy in the Caribbean, Pacific and African/Indian Ocean.
Areas of research include: Energy policy and development: green economy, renewables, energy efficiency, resilient energy infrastructure, clean energy transitions, oil and natural gas markets.
Can discuss environment and climate change policy, including the blue economy, climate change adaptation, climate finance and risk, tourism industry.
Also studies corporate sustainability and public policy, such as corporate social responsibility; foreign direct investment and sustainable development; environmental and social governance in business.
Contact Information
Discover University of Delaware's experts
A.R. Siders

Disaster Research Center

Research focuses on climate change adaptation policies with an emphasis on managed retreat (relocation of people and assets away from risk) and environmental justice.

Sal Mistry

Management

Studies teams and leadership within organizations in order to understand the factors that unite individuals, teams and leaders in organizations or break them apart.

Jennifer Horney

Epidemiology

Research focuses on the impacts of natural disasters on public health, as well as linkages between disaster planning and the actions communities and individuals take to prepare, respond and recover.