Cheryl Ackerman
---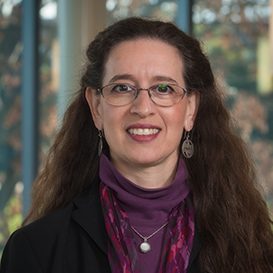 Director of Evaluation
Delaware Environmental Institute
UD Media Relations staffers are happy to assist journalists with interview requests for this expert.
302-831-NEWS
mediarelations@udel.edu
Areas of Expertise
Can speak authoritatively about gifted individuals, including their education and social and emotional issues from childhood through adulthood.
Serves as a board member of the Eastern Evaluation Research Society. Served as president of the nonprofit group SENG (Supporting Emotional Needs of the Gifted) and chaired the National Association for Gifted Children's Conceptual Foundations Network.
Dabrowski's developmental personality theory, the theory of positive disintegration, is an additional research interest.
Contact Information
Discover University of Delaware's experts
A.R. Siders

Disaster Research Center

Research focuses on climate change adaptation policies with an emphasis on managed retreat (relocation of people and assets away from risk) and environmental justice.

Sal Mistry

Management

Studies teams and leadership within organizations in order to understand the factors that unite individuals, teams and leaders in organizations or break them apart.

Jennifer Horney

Epidemiology

Research focuses on the impacts of natural disasters on public health, as well as linkages between disaster planning and the actions communities and individuals take to prepare, respond and recover.