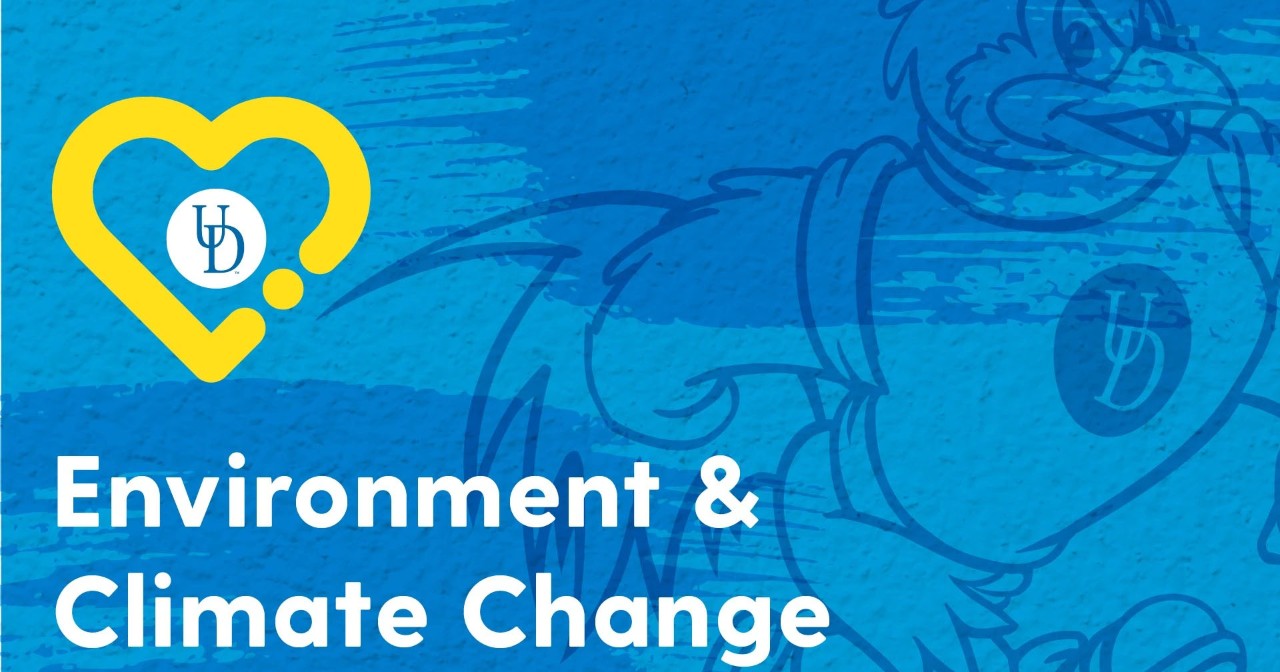 Successful I Heart UD Giving Day
June 14, 2022 Written by Mark Jolly-Van Bodegraven
Generous alumni, faculty, staff and other supporters of the College of Earth, Ocean and Environment (CEOE) gave more than $16,000 in the 2022 I Heart UD Giving Day last month. The gifts supported four projects in various focus areas for the college.
While gifts can still be made to the efforts through June 30 (at this webpage), gifts that came in on the day itself counted toward a challenge by CEOE Interim Dean Fabrice Veron, who gave $500 to the initiative that attracted support from the most donors, $300 to second place and $200 to third place.
The outdoor classroom project for the Hugh R. Sharp Campus in Lewes took the top prize with 25 donors on I Heart UD Giving Day. To date, 39 donors have given $5,225 to outfit the addition to the CEOE campus that will be used for classes, public education programs and community meetings.
The project that missed the dean's challenge bonus actually has ended up raising the most money so far, as generous alumni and community members once again showed support for the Doc Thompson Field Experience Scholarship for Undergraduates Fund with $7,260 in gifts. The fund pays for expenses related to the western field experience course that all geological sciences majors are required to take and is widely regarded as a highlight of the undergraduate experience.
The Department of Geography and Spatial Sciences had a similar fund as its I Heart UD Giving Day project, raising money for paid research internships for undergraduates studying environmental science. So far, 21 donors have given $1,280 to the effort.
The final project CEOE sponsored this year was raising money for the Gerard J. Mangone Climate Change Science and Policy Hub. It was the second most popular fund at CEOE during I Heart UD Giving Day and has received $2,548 from 22 donors to date.
The college and university extend their gratitude to the nearly 100 people who joined together to donate to CEOE causes this year. Together they were part of a record-breaking effort during which more than 6,000 members of the University of Delaware community gave more than a million dollars to causes across the campuses important to UD students, faculty, staff and alumni.