Summer Opportunities for Undergraduate Research and Creative Endeavors (SOURCE) Program
The 2023 cycle has completed. Applications will open back up in December.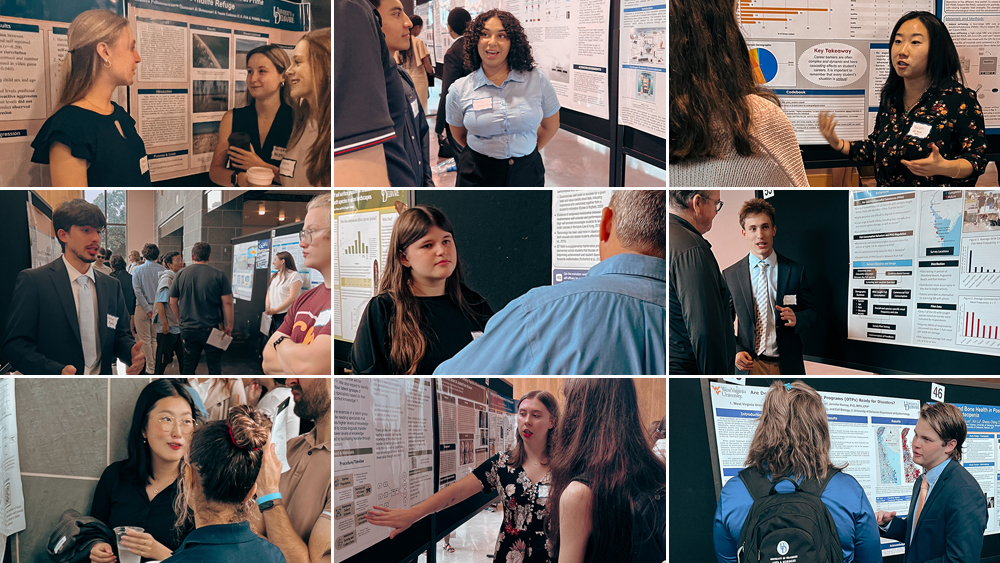 The UD SOURCE (Summer Opportunities for Undergraduate Research and Creative Endeavors) program provides summer research opportunities for college students who are not currently enrolled at the University of Delaware. The program is designed to prepare, motivate, encourage and support students who want to learn more about the graduate school experience and possibly pursue an academic or research career. As a scholar in this program, you will spend 10 weeks on the University of Delaware campus, immersed in a research project where you will work closely with faculty, graduate students and postdoctoral researchers. You will also learn first-hand about graduate programs at the University of Delaware and develop a valuable network of contacts who can support and assist you in applying to graduate school. The program will provide a stipend, as well as housing and round-trip transportation.
If you have any questions about the program, please contact the Graduate College.
Eligibility
Participation in the program is restricted to students enrolled in U.S. institutions. The program is intended for students with a strong desire to pursue research careers at the Ph.D. level. SOURCE is particularly interested in identifying and providing research experience to talented underserved students (e.g., first generation, historically underrepresented, disabled, low-income, etc.). Preference is given to students completing their sophomore or junior years. Applicants who have completed undergraduate degrees prior to the start of the program will not be considered.
University of Delaware students are not eligible for the program, but may seek summer research opportunities through other programs. Please click here for research opportunities for UD students. Students not from UD may likewise find these programs attractive due to their discipline-specific focus and are encouraged to consider them.
Application Portal
The University of Delaware Graduate College has incorporated the SOURCE Application into its main application portal. This integration will allow us to pull information from previous applications such as, a previous SOURCE application into a new SOURCE application or into an application to a graduate program, streamlining the process for you.
If this is your first application with us, you will need to create a new account. The form will guide you through the process and log you in once the account has been made.
Once you are logged in, you can begin new applications as well as check the status of older applications.