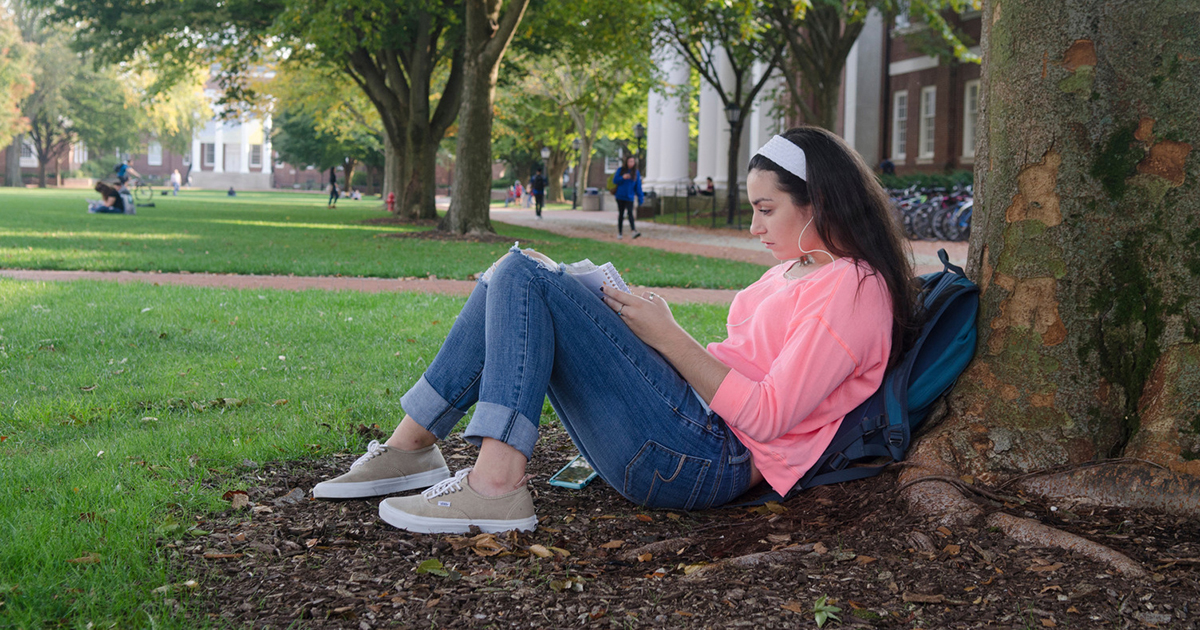 4 Ways to De-Stress This Spring
March 11, 2022 Written by Elliana Olivo | Photo by Erica McDermitt
With midterms approaching and spring break around the corner, you need to find ways to de-stress and unwind. Here are four in-person activities you can try this season.
Take a Yoga Class
Get active with the University's recovery yoga class. According to their website: "Our belief is that teaching yoga is a tool for personal change and mental healing. We strive to help people in need of emotional healing such as those recovering from drug and alcohol use, mental health struggles, eating disorders, victims of sexual assault and veterans." Luckily, classes are free with no registration required and take place in Room 101 in Warner Hall. Recovery yoga is focused on providing a healing environment for all students. Classes are Thursday nights from 7 to 8 p.m. and the series runs through May 26.

Relax in the Wellbeing Center
When you're not perfecting your lotus pose at recovery yoga in Warner Hall, you can visit the new Wellbeing Center for a change of scenery. From Monday through Friday from 8 a.m. to 5 p.m., you can hang out in the Community Commons or the North and South Lounges. If you need to speak with someone about dealing with your own personal stressors, make an appointment with the Center for Counseling & Student Development (CCSD).
Listen to a Podcast
Check out the ​​Blue Hen Wellbeing Podcast Series on Spotify to listen in on a self-paced, ongoing wellness community podcast series specifically geared toward UD students. Find a place on the Green, or take a seat in Perkins to unwind with topics related to all nine wellness dimensions to help you develop critical skills and knowledge which will support your lifelong wellbeing.
Join a Group Fitness Class
What better way to relieve stress than to sweat it out! Check out the multitude of group fitness classes hosted at the Lil Bob, including HIIT, Pilates Tone, Bodypump and cycling. Virtual classes are available on demand, as well.
Find more ways to let off steam and de-stress this spring at events.udel.edu.
This blog post is written by our Division of Student Life student intern Elliana Olivo.