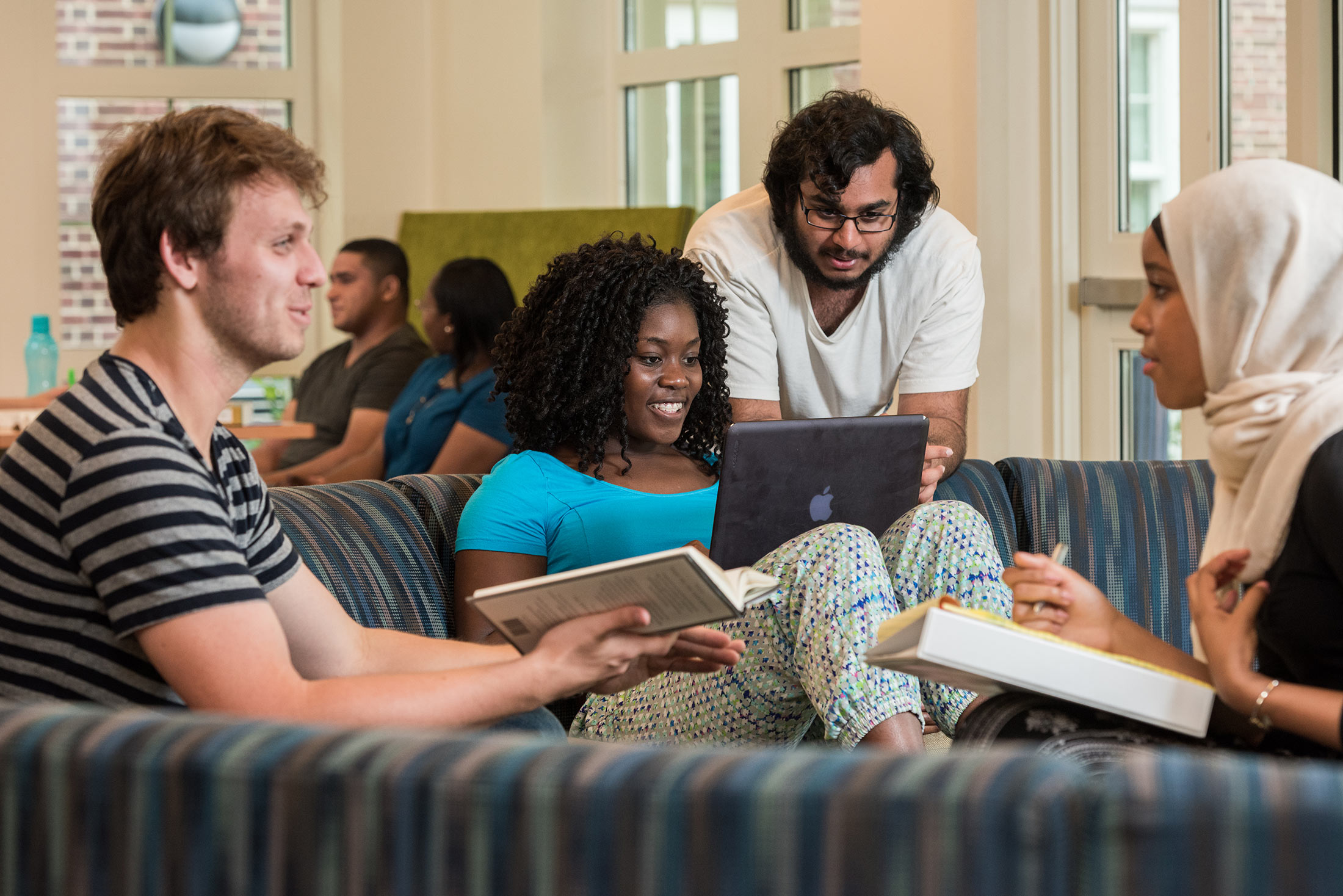 Honors Program
Expand your intellectual horizons
The University of Delaware Honors Program is an opportunity for academically talented and motivated students to take advantage of the resources of a research institution while maintaining the feel and attention of a much smaller college.
As a UD Honors student, you will be leading class discussions, conducting innovative research, writing papers worthy of publication and tackling some of the most challenging topics in your major and beyond.
You will be academically challenged through honors coursework and connections with the faculty in an encouraging and supportive environment. There will be activities for you outside of the classroom that will enrich your learning experience. But it isn't just all about the papers and exams, here you can build relationships inside and outside the UD Honors program. UD Honors is just one of the ways that Blue Hens enrich their academic experience at the University of Delaware.
Honors offers the best of all worlds
The UD Honors Program is built around the core values of Challenge, Enrichment and Community. These values guide the opportunities that are developed for you.
✓

University-wide, open to all majors
✓

Small Honors courses
✓

Freshman living learning/community
✓

Close connections with Faculty
✓

Opportunity for enrichment funding
✓

Priority registration
✓

Residential peer mentors
✓

Honors advisement for complex combinations of majors and degrees
✓

Engaged UD Honors alumni network
Small rigorous Honors classes with active learning and engagement with the Faculty
Challenging curricula
Preparation for competitive graduate programs and supporting students in their pursuit of Rhodes, Truman, Marshall, Fulbright and Goldwater Scholarships
Recognition of Honors coursework through the general Honors award, the Honors Degree and the Honors Degree with Distinction
Outside the classroom excursions to local labs and businesses or attending theater and music performances
Study abroad opportunities specifically for Honors students
Service learning and volunteer work
Funded research opportunities for all majors
Honors Enrichment Awards for internships, projects or unique student experiences
Alumni connections for discussions, panels, networking and mentorship
First-year Honors housing where students live together in one of the newest residence hall on campus
Upper-class residential peer mentors plan events for the community and act as an academic resource
Honors community programming: ice cream on the porch, study breaks, day of service, pizza with the prof
Collaboration between Honors Program students, Faculty and staff
Opportunities for Honors housing as upper-classmen
How to apply
The application for the University of Delaware Honors Program is included in UD's supplement to the Common Application. To be considered for admission, students must complete the Honors application and required essay. If you are not admitted into Honors, your application will be automatically reviewed for general admission to the University.