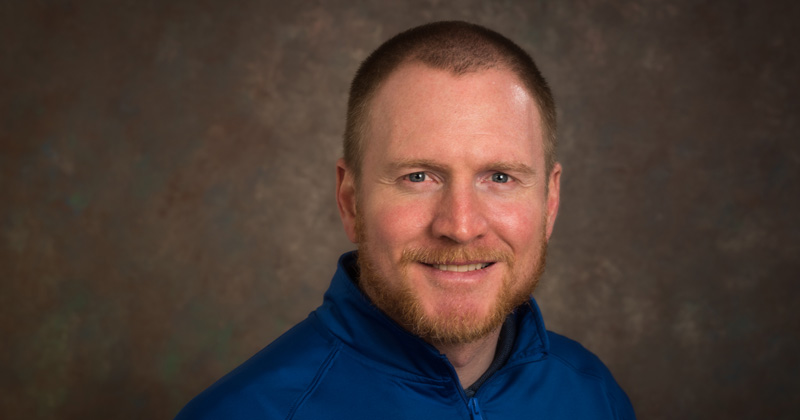 Serving transfer students
Transferring to UD
There's a place for you here. More than 500 students transfer to the University of Delaware each year, some from nearby schools in Delaware, others from as far away as China. As soon as you step on campus, we strive to make you feel at home.
Here you will study and collaborate with our award-winning faculty, each with a commitment to your development as a scholar and an individual. UD will cultivate your passion for learning, your curiosity and your connection with the larger world. UD is a place for you to explore and to grow.
Plan Your Visit
A visit to campus is the best way to see yourself as a Blue Hen.
Join us for a special visit experience for transfer students, enjoy a walking tour with a current student, have lunch on Main Street, or just spend some time exploring our campus. Any time of year that's right for you is a great time to visit the University of Delaware!
____________________________________________________________________________________________________________________________________________________________
How to Apply
Applicants should submit each item:
The Common Application for transfer students. Students who are not U.S. citizens or permanent residents must submit the international admissions application. Please review the International Admissions website.

All college transcripts (including college courses taken while in high school)

An official, final high school transcript or GED certificate, and official SAT/ACT Scores if you have not completed at least 30 transferable college credits at the time of application.
Important Dates and Deadlines
Fall Application Deadline: May 1*
Spring Application Deadline: November 1*
*Applicants submitting the application and any required materials after the deadlines may be considered on a space-available basis.
Transfer applicants are evaluated and notified by mail on a rolling basis beginning October for Spring applicants, and beginning January for Fall applicants. Beginning these months and once all materials are received, applicants will hear from the Admissions Office in about 2-4 weeks.* The Admissions Office will email you if you need to submit current semester final grades or other pertinent items (audition, portfolio) before an admissions decision can be made.
*Decisions for majors in the College of Engineering may take additional time since space availability needs to be determined at the end of each semester.
Next Steps After Acceptance
The Admissions Office will mail you an official acceptance letter and packet of information, as well as update your admission status on your My Blue Hen Home student portal. Please review your custom portal page regularly to keep track of pertinent fall enrollment information and to complete necessary tasks to finalize your enrollment.
| | | |
| --- | --- | --- |
| | Delaware Resident | Out-of-State-Residents |
| Tuition: | $11,870 | $31,860 |
| Room (Standard Double): | $7,462 | $7,462 |
| Board: | $4,870 | $4,870 |
| Health Service Fee: | $454 | $454 |
| Comprehensive Student Fee: | $598 | $598 |
| Student Center Fee: | $238 | $238 |
| Total | $25,492 | $45,482 |
*New rates are released every July. Optional Winter & Summer Sessions are charged separately. Actual rates for room vary for different housing arrangements. Amount shown is standard rate for first-year double room.
Need-Based Financial Aid
The University of Delaware considers aid for transfer students based on financial need, and this requires submission of the Free Application for Federal Student Aid (FAFSA). Need-based aid may come in the form of federal grants and loans. File the FAFSA or update your existing FAFSA using UD's school code, 001431, in order to be considered for all possible need-based aid. You must file a new form each year.
Fall Deadline:
Begin FAFSA filing: October 1
Recommended deadline for FAFSA filing: January 15
If you submit your FAFSA results to UD's Student Financial Services, you may view your financial aid package via your My Blue Hen Home student portal shortly after your acceptance.
Merit Scholarships
Transfer students may be considered for merit awards after completion of their first semester at UD. Interested students may contact Student Financial Services for more information.
University-Endowed Scholarships
Each June, current students are evaluated for scholarship support for the following academic year. These University-endowed scholarships are made possible by our generous donors, and some awards have specific criteria (e.g. college or major) in addition to merit and financial need. If you are selected for one of these awards, you will be notified automatically. However, you must file the FAFSA to be included for consideration. Some scholarships require an additional application.
The number of endowed scholarships is limited and awards are typically $2,000 per year.
Phi Theta Kappa Awards
Transfer students who are currently attending a community college will be considered for scholarships valued at $2,000/year for Delaware residents, and $6,000/year for non-Delaware residents if they:
Are a member of Phi Theta Kappa

Have completed at least 30 credits (at their current community college)*

Continue to maintain at least a 3.5 cumulative GPA

Enroll directly at UD in 12+ credits each fall and spring semester

Maintain a 3.0 UD GPA
*It may be more financially and professionally beneficial to earn your associate's degree at your current community college before enrolling at UD. You may be able to transfer UD courses back to your previous college to earn an associate's degree.
____________________________________________________________________________________________________________________________________________________________