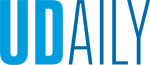 Public safety update
Article by UD Police September 20, 2023
UD Police investigation leads to arrests for auto theft, other offenses
An investigation by University of Delaware Police has led to the arrest of two individuals unaffiliated with UD for the theft of a parked vehicle from a campus lot.
An undergraduate resident student reported to UD Police on Sept. 8 that a vehicle belonging to him had been stolen from the parking lot of the University Courtyard Apartments.
During the investigation, UD Police observed on surveillance footage that the stolen vehicle — at the time of its theft — was being closely followed by a vehicle with a Pennsylvania license plate. This led UD Police to near the area of Wyoming Road at Yale Drive, where UDPD pulled over the PA-registered vehicle on Sept. 15 for a traffic violation. Two males unaffiliated with the University were taken into custody for outstanding warrants. Recovered from the PA-registered vehicle was a key ring with keys for the stolen vehicle. The vehicle has been returned to the undergraduate resident student.
The two suspects face 10 charges each, for previous wheel and tire thefts, as well as theft of a motor vehicle, conspiracy, third-degree trespass, and wearing disguises during the commission of a felony, among others. Both suspects were arraigned on Sept. 15. One suspect, Alfonso Rivera, posted bond and was released; the other suspect, Jonathan Sanchez, was turned over to the Delaware Department of Corrections for failing to post bond. The suspects each were issued court-ordered no-contact orders with UD and the victim, as well as unconditional trespass warnings from the University.
Resources
Members of the University community are reminded to be vigilant: If you see something, say something. Be aware of your surroundings and lock your car doors. Travel in groups when possible. Call 911 to report suspicious activity.
For additional information on safety and wellness topics at UD, visit www.udel.edu/students/safety/.
Members of the UD community may download a free smartphone app, LiveSafe, that lets users submit tips to police, receive important broadcast notifications and contact the University of Delaware Police Department directly. To learn more, visit this LiveSafe website.