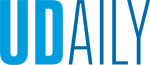 Traffic pattern update
Article by UDaily Staff September 06, 2023
Construction at I-95 and SR 896 may impact travel to and from UD's campus
The Newark Police Department issued a press release alerting residents to construction-related blasting that will occur for the next three weeks in the work zone at Interstate 95 and Delaware Route 896. The notice on the Newark Police website says the Delaware Department of Transportation (DelDot) has provided the information.
"Blasting" refers to the use of small amounts of explosive substances in the construction process as a means of breaking rock into small pieces in a specific location.
The construction-related blasting near I-95 and SR 896 may occur two to three times per week, DelDOT advised, with one detonation per day. Blasting will occur between 10 a.m. and 2 p.m. Rolling traffic roadblocks will be implemented when blasting occurs.
UD Police encourage members of the UD community to plan accordingly during travels to and from the University of Delaware's campus.