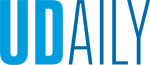 Fresh and Local: Discover University of Delaware's Farmers Market
Article by Jennifer DeDomenico May 04, 2023
Save the Date: May 9 for the last farmers market of the semester
The Spring Farmers Market is a great time to enjoy fresh produce and shop local artisan products. Don't miss the University of Delaware's last Farmers Market of the spring semester.
Hosted by Dining Services, this market is your one-stop-shop for fresh, locally grown produce, beautiful flowers and delicious food.
The Farmers Market will be taking place on Tuesday, May 9, at Mentors' Circle from 11 a.m.-2 p.m. In addition to the wide variety of local products available, the market will also feature a chef's table that will feature a lunch dish made with fresh ingredients.
The market will also offer a range of free activities for everyone, including the chance to make your own sustainable coffee lip scrub, create your own herbal tea blend and even plant your own sunflower.
The Farmers Market at the University of Delaware is a great place to support local farmers and businesses, learn more about sustainable practices and enjoy delicious food.
Mark your calendar for May 9, at Mentors' Circle. See you there.