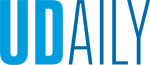 Crime Update
Article by University of Delaware Police March 21, 2023
UD Police investigate two minor arson incidents in residence halls
University of Delaware Police are investigating two recent reports of arson causing minor damage in residence halls on the north and east campus. There were no injuries. Anyone with information is asked to contact UD Police.
Members of the University community are reminded to be vigilant: If you see something, say something. Be aware of your surroundings. Call 911 to report suspicious activity.
For additional information on safety and wellness topics at UD, visit www.udel.edu/students/safety/.
Members of the UD community may download a free smartphone app, LiveSafe, that lets users submit tips to police, receive important broadcast notifications and contact the University of Delaware Police Department directly. To learn more, visit this LiveSafe website.
Subscribe to receive a UD Crime Update email whenever an article about a police investigation is posted on UDaily.