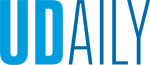 For the record, June 9, 2023
Article by UDaily Staff June 09, 2023
University community reports new publications, honors and service
For the Record provides information about recent professional activities and honors of University of Delaware faculty, staff, students and alumni.
Recent new publications, honors and service include the following:
Publications
Asia M. Friedman, associate professor and associate chair of sociology, is the author of Mammography Wars: Analyzing Attention in Cultural and Medical Disputes, recently published by Rutgers University Press. The book examines cultural and medical disagreements over whether to screen women under age fifty, which is rooted in deeper questions about the assumed linear and progressive development of breast cancer. Friedman uses the sociology of attention to map the cognitive structure of the "mammography wars," offering insights into the entrenched nature of debates over mammography that often get missed when applying a medical lens.
Margaret Stetz, Mae and Robert Carter Professor of Women's Studies and professor of humanities, is the author of a chapter titled "British Jewish Identity: Linda Grant as a Flâneuse and 'Thoughtful Dresser'" in Fashioning the Self: Identity and Style in British Culture, edited by Emily Priscott (Vernon Press, 2023), pp. 137-161. Her essay examines literary work related to fashion and to the history of Jewish life in twentieth-century Britain by the novelist, journalist, and critic Linda Grant, as well as the concept of the flâneur — i.e., an observer and interpreter of urban experience — that is usually associated solely with men. Stetz is also co-author, with Emily Priscott, of the same volume's "Introduction" (pp. xi-xxiv). In addition, she continues to have a variety of poems published in literary journals, including "Idle Trains," in Blithe Spirit: Journal of the British Haiku Society, Vol. 33, No. 2 (May 2023), and "Identity Crisis" in the online journal Writing in a Woman's Voice ( https://writinginawomansvoice.blogspot.com/ ), under "Tuesday, 16 May 2023."
Scott Caplan, professor of communication, wanted to understand the effects of mobile device use, and its mere presence, on in-person conversations. He conducted a study with John Courtright, a professor emeritus of communication. Using an experimental design, they examined whether the presence of a device may hinder conversation, testing active use versus its mere presence. The results did not replicate the mere presence effect. The study found participants reacted negatively to a confederate's phone use, regardless of whether it was self- or externally initiated. The research was published in May 2023 in the Western Journal of Communication.
Consuming too many sugar-sweetened beverages (SSBs) increases the risk of abnormal weight gain, cardiovascular disease, dental disease, and diabetes. Despite these dangers, adolescents consume more sports drinks than any other age group. Youth in urban landscapes with limited access to larger grocery stores are especially vulnerable. Researchers from the University of Delaware, University of Pennsylvania, and Rutgers University examined urban adolescents' beliefs about sports and energy drinks. To identify factors for health messaging to discourage youth consumption, UD post-doctoral researcher Erin Maloney led the study, which was funded by a grant from the National Institute of Health. Amy Bleakley, professor and Morgan Ellithorpe, associated professor, were also part of the team. The researchers conducted a series of focus groups with 34 mostly minority youth, aged 14-18 years old. Results indicated perceptions and motivations to consume SSBs varied. Participants not only failed to recognize sports drink consumption as an unhealthy behavior, but also expressed the viewpoint that reducing sports drink consumption may be an unhealthy behavior that puts one at risk of serious health complications resulting from dehydration. They recognized energy drinks as being unhealthy but necessary, depending on the situation. The study was published in May 2023 in the Health Education Journal.
A new book by Dannagal Goldthwaite Young, professor of communication and political science, examines why millions of Americans accept misinformation as truth and act on their misperceptions. Wrong: How Media, Politics, and Identity Drive Our Appetite for Misinformation is available for preorder through Johns Hopkins University Press and will be published on Oct. 17, 2023. Young offers a comprehensive model that illustrates how political leaders and media organizations capitalize on social and cultural identities to separate, enrage, and mobilize the American public. She suggests that "if being wrong allows us to comprehend the world, have control over it, or connect with our community, all in ways that serve our political team, then we don't want to be right."
Honors
Margaret Stetz, Mae and Robert Carter Professor of Women's Studies and professor of humanities, was one of the winners of a writing competition that connected poetry with art works on display in an exhibition titled Pour, Tear, Carve at the Phillips Collection, Washington, DC (March 18–May 14, 2023). The competition was organized by the Maryland Institute College of Art and its sponsored publication, Full Bleed: A Journal of Art and Design. Stetz's poem, "Immersion: for Jae Ko's Untitled," was read aloud at the Phillips Collection at an event held on May 4th. Also read to the audience on that evening was her poem "Two," a meditation on the art of the painter Frida Kahlo, which has been accepted for publication in the Lonely No More Anthology sponsored by the Center for 21st C. Studies, University of Wisconsin-Milwaukee.
Service
The Institute for Public Administration (IPA), a research and public service center in the Joseph R. Biden, Jr. School of Public Policy and Administration, recently released a policy brief titled, The Role of Congregate Meals at Senior Centers — History, Trends, and Future Considerations. This brief, written by Julia O'Hanlon, IPA policy scientist, and Lindsay Prickett, IPA public administration fellow, highlighted key findings on how congregate meals positively impact Delaware's aging population. Congregate meals are offered at senior centers and nonprofits, such as churches and community centers, to provide seniors with an opportunity to socialize and enjoy a nutritious meal. Seniors rely on these programs to enhance their social life, which has been linked to prolonged health. Social isolation has been found as a link between higher mortality rates resulting from negative impacts to one's mental and physical health. Congregate meal programs offer a well-rounded support system to older adults who may not have regular access to a community of their own and need access to daily nutritional meals.
To submit information for inclusion in For the Record, write to ocm@udel.edu and include "For the Record" in the subject line.