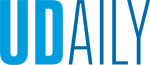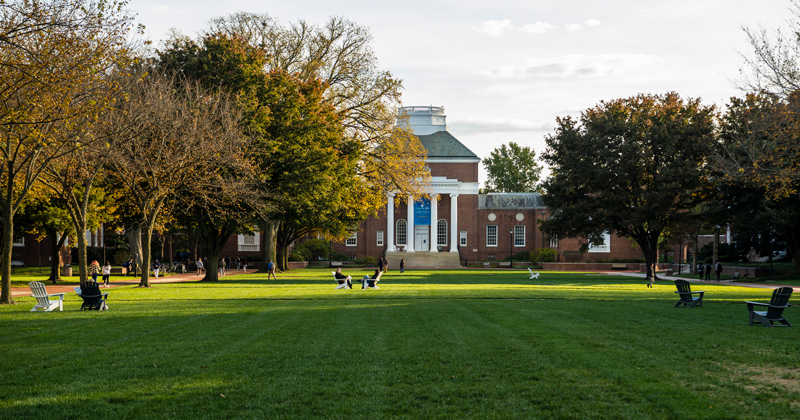 Acknowledging history
Article by Amy Wolf February 09, 2023
Anti-Racism Initiative hosts symposium on UD's history as a land-grant university and its impact on Indigenous communities
As one of the United States' original 52 land-grant universities, the University of Delaware has a long history of groundbreaking agricultural and ecological research, but the history of how UD became a land-grant university remains largely unknown.
Maureen Iplenski, a doctoral student in the Department of History, has been researching the topic and plans to create a digital archive so that the historical knowledge is accessible to anyone who wants to learn more. Pascha Bueno-Hansen, chair of the American Indian and Indigenous Relations Committee, along with Kenneth Cohen, director of the museum studies program and American Indian and Indigenous Relations Committee member, plans to develop a research course for undergraduate and graduate students to continue digging into UD's role as a land-grant university.
During the fall semester, Iplenski shared the results of her research as part of a virtual symposium hosted by UD's Anti-Racism Initiative (UDARI)'s American Indian and Indigenous Relations Committee. She explained how UD benefits from and is directly connected to the land dispossession of American Indians.
Bueno-Hansen opened the symposium, noting that the information shared is "extremely impactful due both to its root brutally violent nature and the fact that it has been so well hidden for over 150 years. We believe that we must pierce the oblivion around the issue of land grants here at UD and make space for transformation, accountability and healing."
Through the Morrill Act of 1862, the federal government transferred "public lands" to the states. This land, however, could not be deemed public — that is, it could not be claimed by the federal government, without the previous dispossession of these lands from American Indians, Iplenski said. The states in turn transferred the land to colleges, and trustees at these colleges then sold the land to fund the agricultural and mechanical arts, along with a military tactics program.
In 1859, UD, then known as Delaware College, closed its doors because of financial instability and low enrollment. In 1867, the college was designated as Delaware's land-grant university, and Morrill Act funds allowed Delaware College to reopen in 1870. Without this revenue, Delaware College likely would have remained shuttered, according to the research. Early research documents at least 67 Indigenous tribes, bands and nations were dispossessed of 90,000 acres that were sold by Delaware College.
"I'm really just scratching the surface here," Iplenski said. "Another important part is outreach. We're working to collaborate with other land-grant universities, tribal colleges and organizations in order to answer: What does reparative action look like?"
Following Iplenski's presentation, two Indigenous women, Nena Todd and Raggatha Rain Calentine, offered reflections.
Nena Todd, historic sites supervisor for the Delaware Division of Historical and Cultural Affairs and member of the American Indian and Indigenous Relations Committee, shared why she believes this research is critical.
As a committee member, Todd initially reviewed Iplenski's research from an academic standpoint, checking primary sources, grammar and continuity. But as she read more, it became more meaningful, she said.
"After reading the list of tribal communities that were affected by the University of Delaware's land grant, my eyes began to fill with water," she said. "I started crying. It was very, very emotional for me. You see, the research was no longer about academics. It was personal. It was about me. It was about my grandmothers and great, great, great grandmothers. And it brought back all of the stories of loss and violence and mistreatment and trauma that my family has endured."
Todd reminded the audience why this research is still important to this day, even though the policies and events happened years ago. She shared pictures of her ancestors and family members, beginning with her great, great, great, great grandmother and the generations that followed.
Following Todd's reflections, Calentine offered truth through storytelling, an inherent part of many Indigenous cultures. By way of introduction, she shared the following quote: "We do not choose to be the keeper of the living stories. We were chosen before we could speak, yet it is our choice to travel the sacred walk for the seven generations, speaking truth through stories. Do not see me. Hear the truth, and let the seeds grow."
The symposium also included examples of how other land-grant universities are responding.
Stephen M. Gavazzi, professor of human development and family science and director of the Center for Human Resource Research at Ohio State University, explained how faculty at OSU partnered with the First Americans Land-Grant Consortium and the American Indian Higher Education Consortium to organize a collaboration session between 1862 land-grant universities and tribal colleges. Faculty also invited Indigenous activists to their "Land-Grab Universities: Owning the Truth" webinar, where they discussed the harmful legacies of land-grant universities.
Following the presentation, Calvin Keeler, interim dean of the College of Agriculture and Natural Resources at UD, thanked Iplenski for her well-researched efforts to document the implementation of the Morrill Act and for bringing awareness of the injustices that occurred as a result of that act. Keeler explained that, as a land-grant university, UD is committed to developing research-based programs and educational resources with the goal of improving the lives of all individuals, families and communities within the state.
"Here at University of Delaware and the College of Agriculture and Natural Resources, we take real pride in our three-part mission of research, education and outreach," Keeler said. "I've appreciated personally the opportunity to learn from and take part in this event. We look forward to discussions and further engagement with tribal leadership in Delaware to develop programs and seek collaborative opportunities to recognize our heritage and further bond us together as a community facing shared challenges and common dreams. As a college, we invite a continuing dialogue and input on how we can best work side by side to engage in all three of our mission areas in order to meet the needs of Delaware's Indigenous communities."
Michael Vaughan, vice provost for equity at UD, said the University administration looks forward to working with tribal partners on developing land acknowledgements and action steps.
"This is important work, and we must all approach and receive this work with reverence, honesty, integrity and truth," he said. "The study of our history may not always present or offer convenient truths, but when shared with integrity, context and grace, this work can continually and more accurately point us to who we have been, who we are, and who we can now aspire to be together." Vaughan offered the following closing words for those attending this session: "I hope that via these presentations, you have learned much about the University's land-grant history, that you were encouraged to feel something, and you were moved in such a way that will inspire you to evolve your thinking as we consider our shared responsibility to fight for a better world."