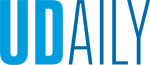 Crime Update
Article by University of Delaware Police September 27, 2022
Police receive sexual assault report
The University of Delaware Police Department (UDPD) received a report today of a sexual assault of a UD student that occurred over the weekend at an unknown off-campus residence.
Resources
UDPD is committed to assisting victims. UD's Sexual Offense Support program provides crisis support and victim advocacy and is available 24/7 by calling 302-831-1001 and pressing "1". Read more at www.udel.edu/sos and www.udel.edu/knowmore.
Members of the community are reminded to be vigilant. If you see something, say something. Use the blue light phones and take advantage of the safety aids offered by the LiveSafe app at www.udel.edu/police/livesafe.
For additional information on safety and wellness topics at UD, visit www.udel.edu/students/safety/.
Subscribe to receive a UD Crime Update email whenever an article about a police investigation is posted on UDaily.