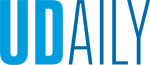 Applications accepted for DTCC Tuition Waiver Exchange Program
Article by Human Resources June 15, 2022
Lottery date is Monday, Aug. 9
The University of Delaware Human Resources is now accepting applications for the 2022-23 Tuition Waiver Exchange Program lottery with Delaware Technical Community College (DTCC).
This exchange program waives the fall and spring tuition for one dependent enrolled on a full-time basis (a minimum of 12 credit hours) in a degree-granting program at DTCC. Learn more here.
The deadline for submission for a DTCC lottery application is Thursday, Aug. 5. The application form can be found on the HR Benefits website: DTCC Waiver Exchange Lottery Application
Current scholarship recipients need not participate in the lottery, if continuing.
Questions? Contact Human Resources by e-mail at hrhelp@udel.edu or by phone at 302-831-2171.