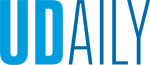 Town Halls for Accreditation on Nov. 2
Article by UD Middle States Steering Committee October 25, 2021
UD undergoing accreditation review
The University of Delaware is undergoing its accreditation review by the Middle State Commission on Higher Education. On Tuesday, Nov. 2, the Middle States External Review Team will host virtual open meetings for conversations about the University and the self-study report.
Staff Town Hall: Tues. Nov. 2, 9:30 a.m. to 10:20 a.m.
Faculty Town Hall: Tues. Nov. 2, 2:50 p.m. to 3:40 p.m.
To register, please visit https://sites.udel.edu/middlestates/events-and-announcements/. The final self-study report is available on UD's Middle States website (www.udel.edu/middlestates).