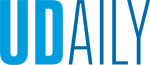 Helping animals, learning skills
Article by Chris Kelley Photos courtesy of Regina Donato and the Delaware SPCA June 08, 2021
UD student gained experience in internship with Delaware SPCA
Before graduating in May, University of Delaware communication major Regina Donato completed an unusual marketing internship during her senior year with the Delaware SPCA, an opportunity that led to national recognition for the state's animal welfare agency.
Donato, whose concentration is media communication, was charged with handling the organization's social media accounts.
"Not only did I get a lot of hands-on experience with marketing and tracking social media user impressions, but the role also came with a free serotonin boost when I got to come in and see the animals," said Donato.
Donato's duties included promoting the agency's events and assisting its furry residents in a bid to help them find forever homes. Day-to-day tasks included creating videos showcasing the SPCA's adoptable pets, updating social media channels and organizing holiday-themed photo shoots with the resident cats and dogs.
"Regina was instrumental in helping us with marketing and social media," said Kate Calihan, director of philanthropy at the Delaware SPCA. "She was able to bring a new set of creative eyes to the table that really helped us make a name for ourselves on social media."
One of Donato's most memorable assignments as an intern with the Delaware SPCA was preparing fall and Christmas-themed photo shoots that highlighted the shelter's cats and dogs.
"I was also able to introduce the SPCA to TikTok," said Donato, who created — among dozens of others — a short TikTok highlighting the adoption of the shelter's longest resident, four-year-old Charlize. The video, which showcased Charlize finding her forever home after spending 866 days at the Delaware SPCA, went viral, attracting over 15,000 likes and national attention from media outlets like People.com. Today, the Delaware SPCA's TikTok account started by Donato during her internship has well over 3,000 followers.
Donato is no stranger to making a splash in the world of social media, however. At the age of 16, her Instagram fan account for The Hunger Games attracted the attention of Lionsgate Films, the production company behind the franchise's successful movie series, which led to a stint as a social media press partner with the company. Perks of the role included sharing exclusive content on her Instagram account and even representing Lionsgate at the private New York City premiere of The Hunger Games: Mockingjay Part 2.
Despite her previous experience, Donato stressed the importance of internships, particularly in the growing field of communication.
"This internship really helped me learn the ins and outs of video editing and photography," said Donato. "It was great to have applications in my senior year that helped prepare me for the professional world, but not everyone gets that opportunity."
Donato encourages students studying communication and media — and even students considering diving into the field — to seek out as many professional experiences in the field as possible before graduation.
"The field is so competitive that getting experience in a wide variety of areas is really important," Donato said.
She also recommends students utilize UD Career Services and the university's internship and job database Handshake, which is where she first learned about the internship opportunity with the Delaware SPCA. Her advice to prospective and current communication majors at UD?
"Put yourself out there," Donato said. "Consider adding on a few minors and exploring your academic interests. I love that the program gives you the flexibility to focus on what you want — and the University's connection and proximity to so many things really helps."
UD Department of Communication
The Department of Communication, which is part of the College of Arts and Sciences, adopts a social and behavioral science approach to the study of human communication. All majors study communication in a wide variety of contexts (technology, face-to-face, etc.), and can concentrate in the areas of interpersonal, media and public relations. Faculty are committed to collaborative and interdisciplinary research that pushes the boundaries of the communication field, turning theory into effective skills for speaking, critical thinking, writing, campaigns and media production so that academic knowledge and experience extend beyond the classroom into future opportunities for our students.