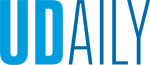 Protecting shark populations
Article by Peter Kerwin Photos courtesy of Callie Boatright and Shannon Krieg of Ripley's Aquarium June 03, 2021
UD visiting scholar and researcher led major project to artificially inseminate sharks
It's not easy being a shark. Every summer seems to bring new headlines about beach closings and warnings to swimmers and surfers about the deadly presence of sharks in some shoreline areas. And the "Sharknado" movies haven't done much for their reputation either.
But sharks actually face significant danger from human activities, with pollution, industrialized fishing and climate change leading to sharp population declines among these ocean predators in recent years. With some species facing extinction, efforts to establish breeding programs and learn more about the conditions under which sharks can thrive have taken on a new urgency.
In a new study published in Scientific Reports, scientists undertook the largest-ever effort to artificially inseminate sharks. Their work resulted in 97 new whitespotted bamboo sharks, including ones whose parents live on opposite sides of the country.
"Our goal was to develop artificial insemination as a tool that could be used to help support and maintain healthy reproducing populations of sharks in aquariums," said Jen Wyffels, the paper's lead author who conducted the research for this paper with the South-East Zoo Alliance for Reproduction and Conservation and is currently a visiting scholar at the University of Delaware's Center for Bioinformatics and Computational Biology. Wyffels did the sperm microscopy work associated with the study at UD's BioImaging Core.
For many shark species, artificial insemination is preferable to moving animals from one aquarium to another to mate, which can be quite expensive and potentially stressful for the animal. But figuring out shark parentage can be tricky because shark reproduction isn't always straightforward. In some species, including bamboo sharks, female sharks can store sperm for months after mating and they use it for fertilization "on demand", so the father of a newborn shark isn't necessarily the male the mother most recently had contact with. Some female sharks are even capable of reproducing with no male at all, a process called parthenogenesis. In parthenogenesis, the female's egg cells are able to combine with each other, creating an embryo that only contains genetic material from the mother.
Before attempting artificial insemination, researchers had to make sure that the potential mothers weren't already carrying sperm from a previous rendezvous. "Candidate females are isolated from males and the eggs they lay afterwards are monitored to make sure they are infertile," said Wyffels. To determine if the eggs were infertile, scientists shone an underwater light through the leathery, rectangular egg cases (called "mermaid's purses") to see if there was a wriggling embryo on top of the yolk. If there were no fertilized eggs for six weeks or more, the female was ready to be inseminated.
Scientists collected and evaluated 82 semen samples from 19 sharks, with some samples going to nearby females for insemination and others kept cold and shipped around and across the country. Once the semen reached Ripley's Aquarium of the Smokies or Aquarium of the Pacific, where a female was waiting, researchers sedated her and placed the semen in her reproductive tract — the procedure took less than ten minutes. All in all, 20 females were inseminated as part of the study. Neonate sharks hatched from fertilized eggs after four months of incubation. Genetic paternity tests were completed to confirm that the hatchlings were the result of fertilization from sperm used for artificial insemination. One significant and surprising finding was the discovery of three hatchlings from eggs that developed via parthenogenesis within 10 days of eggs that developed from sexual fertilization.
"These cases of parthenogenesis were unexpected and help illustrate how little we know about the basic reproductive mechanisms that control sperm storage and release, sperm competition, gamete compatibility, fertilization, and parthenogenesis among sharks," said Wyffels. "What determines if an egg will develop via parthenogenesis or be fertilized? These are just a few of the big questions this study brings to mind for future work."
From this successful effort, Wyffels and her colleagues hope to continue to collaborate with aquariums to expand and manage their shark breeding programs. "There have been previous reports on artificial insemination of sharks by Australian, Japanese and American colleagues. In this study, we built on their initial success and investigated the efficacy of different methods for preparing and preserving sperm for insemination," said Wyffels. "And a hatchling from shark parents that live almost 3,000 miles apart from sperm collected days in advance, that's definitely a first for shark reproduction."
Wyffels concluded, "We are already taking what we learned from this study and applying it to other species, especially the sand tiger shark, a federally protected species that is critically endangered in parts of its range and does not reproduce often in aquariums. The reproductive habits of sand tiger sharks will make insemination more challenging and timing of the procedure will be critical."