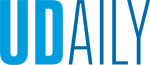 UD at the State Fair
Article by Katie Young Photos by Michele Walfred July 20, 2021
Cooperative Extension and 4-H exhibits at the July 22-31 event in Harrington
The annual Delaware State Fair delights locals and visitors alike with rides, concerts, farm animals and funnel cake. This 10-day event returns to the Delaware State Fairgrounds in Harrington from Thursday, July 22 through Saturday, July 31.
The mission of the 102-year-old event is to "focus on the preservation of the past, promotion of the present, and education in the future, of agriculture, horticulture, mechanical arts, and rural and domestic economy." Naturally, Delaware Extension (a partnership of the University of Delaware and Delaware State University Cooperative Extension Services) is always in the middle of the fun.
Extension agents and staff will return in person this year with information and exhibits. Many will showcase the hard work of agricultural workers, educators and 4-H youth throughout the year.
But Delaware Cooperative Extension's exhibits are not just for farmers.
"So many people don't realize what Cooperative Extension can do for them. So we'll be on hand to talk about gardening, horticulture, nutrition, mindfulness, financial literacy and more," said Poultry Extension Agent Georgie Cartanza. "We encourage anyone and everyone to stop by the Commodities Building for a visit."
Feeling warm? Cool off at The Centre Ice Arena, which transforms each year into the statewide 4-H and Future Farmers of America (FFA) showcase. Families can explore thousands of fair entries created by Delaware youth: from photography and innovative engineering projects to woodworking, art, vegetable growing and baking — there is something for everyone to enjoy.
"​​I always look at the Fair as the culmination of the 4-H year. That's where all of the state competitions are conducted," said Doug Crouse. And he would know: In addition to his full-time job as the Delaware 4-H State Program Leader, Doug has served on the Fair's board of directors for 32 years and also serves as the Fair's treasurer.
Be sure to also check the daily schedule for information on when you can see these bright young people show off their skills.
"We have a talent show on the first night and we have two 'bowls,' as I call them: the Avian Bowl about poultry and the Consumer Bowl, more about financial and business aspects," Crouse said. "Public speaking is another event... we have tractor driving… a large state archery contest that brings about 100 youth...a clothing showcase."
And, of course, a trip to the Delaware State Fair would never be complete without seeing the animals.
"Then we have the state 4-H horse show that has been held on the fairgrounds for close to 55 years," Crouse said. Additional animal shows, heavily featuring 4-H youth from all over the state, also take place throughout the Fair's run: "You have several species out there: swine, goats, sheep, beef, horses, rabbits and poultry. Again, many of them, the majority of them, being shown by 4-H and FFA youth."
And if you're feeling generous, the online livestock sale might just be the event for you.
"We have a strong community here in Delaware, and they always come out for this livestock sale," Crouse said. "[The community helps] raise over $160,000 in just about three or four hours in one evening to support our youth."
If you've never been to the Delaware State Fair, it's absolutely something to experience.
"We want to put a face on Delaware Cooperative Extension and meet the people of Delaware," Cartanza said. "Don't be shy. Say hello, enter to win a gift basket stuffed with locally-produced goodies, and take a selfie in front of our Passport to Summer Fun backdrop."
For more information on Delaware Cooperative Extension and Delaware 4-H, visit us online at www.udel.edu/008545.