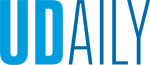 Students present 'Hope from Home'
Article by Ariana Pelosci January 28, 2021
Harrington Theatre Arts Company stages a virtual cabaret
University of Delaware students always find a way to engage others in their community -- whether that be physically on campus or through a computer screen.
Hope from Home, a virtual performance by the Harrington Theatre Arts Company (HTAC), has figured out how to do just that. In76 a night filled with lovely performances, the members of HTAC put together a completely virtual cabaret show and streamed it to their audience. Those involved once again felt like they were a part of something, while those at home got to be entertained for an evening.
The show came about, as many things do these days, because of social distancing. "We focused on the idea of hope and how we could brighten up everyone's lives amidst a global pandemic," said Conner Holm, president, production manager and a sophomore in the College of Arts and Sciences. "This led us to creating a virtual cabaret since it wouldn't require us to be physically together to act or dance and could be put together in a reasonable amount of time."
While the show wasn't live, the performers still spent over a month preparing to record and produce. "We spent about a month teaching and preparing the performers with rehearsals hosted over Zoom," Holm said. "Then we had them all record their songs on their own devices and send their final products to the editors who stitched it all together in less than two weeks."
The show proved to be a success, showcasing all of the members' different talents. However, filming while at home could be challenging due to the limitations in equipment. "Filming was a little hard because I had to use many devices and try to make a setup that looks good and works well, and, when you're alone at home, it can be hard. But I got the clips I needed and when it was all edited together it looked great!" said sophomore Sophia Johnson.
Members of HTAC hadn't done a virtual show before, and they had to adapt to its restrictions. One thing many of the performers struggled with was the recording aspect. The ability to watch themselves back and re-record was something they don't experience in live theatre. Senior Julia Gray admitted that the recording process was a struggle: "It felt very different from the performance aspect because, unlike in live theatre, you had as many trials as possible to record your video. This is a blessing and a curse because you feel more pressure for your recording to be perfect, but you also don't get that live-audience energy while recording."
For the foreseeable future however, virtual shows may be the only way theatre lovers will get to enjoy their beloved shows.
Many of HTAC's members said they believe that virtual shows will be their new reality, but junior LIz Vex has some qualms about them: "I definitely think there is a place for virtual performances in the future, but there is something about the energy of performing live that is irreplaceable in the online format."
While virtual performances weren't what the members of HTAC thought they would be doing for the fall semester, they found a way that allowed them to connect with their audience.
"This was great, though, as it made the entire production feel very intimate and warm and really helped us achieve our goal of bringing happiness and hope to our friends and families," Holm said.
HTAC will continue this spring to bring hope throughout their performances whether they are in person or online.
Watch the full Hope from Home performance at https://vimeo.com/502226801.