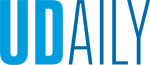 WE Hatch launches this fall
Article by Lyndsey Janes Graphic by Lindsey Janes September 16, 2020
Empowering Women in Innovation and Entrepreneurship
The University of Delaware's Horn Entrepreneurship recognizes differences and disadvantages in the entrepreneurial journeys of women and other underrepresented groups of today through an exciting new initiative that is set to launch this fall.
Horn's upcoming women's initiative, WE Hatch, Empowering Women in Innovation and Entrepreneurship, will be led by Gail Ball, Horn associate director. WE Hatch will launch with a keynote virtual event on Thursday, Sept. 24, from 4:00 - 6:00 p.m. The event will include the first Honor Circle induction by Charlie Horn, the founding donor; a keynote speaker; and a chance for the audience to participate in a question-and-answer session.
In an effort to break down barriers, Ball said, Horn Entrepreneurship can lead the way for greater engagement and empowerment for female founders and teams. The public is invited to support this initiative, learn more, and be a part of this WE Hatch launch. To register and learn more about this virtual event please visit: https://bit.ly/WEHatchUD.