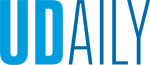 Mindfulness
Article by Kelly Bothum Photo by Ashley Barnas September 11, 2020
Being in the moment in the midst of chaos can relieve stress
September is always hectic for families but throw in the stress and anxiety of the coronavirus pandemic and it can feel like chaos has taken up permanent residence in our homes. Whether kids are in virtual classes or heading back to the classroom for the first time in months, this year's back to school feels like no other.
Families are feeling all over the place, riding a coaster of highs and lows that seems unending. It's not surprising that people are reporting difficulties with juggling work and home obligations, finishing tasks or avoiding the internet rabbit holes.
But if there's a time to stop and catch your breath, it's now. Michael Mackenzie, associate professor in the University of Delaware's Department of Behavioral Health and Nutrition, researches mind-body practices and clinical health coaching. He said families can, in part, better navigate this tricky time by being more mindful of how and where they are giving their time and attention. Knowing when to focus and when to take a break can help keep the distractions at bay.
"Actively choosing what topics to focus your mind on keeps us in control and helps us avoid being on autopilot," said Laura Gimbutas, wellbeing coordinator with UD's Employee Health and Wellbeing. This mindless trap is often what leads us to feeling out of control, stressed and anxious.
"When we practice being mindful, we take control over what we are thinking, which is going to influence how we feel, and ultimately, our outcomes each day," Gimbutas said. "We all have the ability to be mindful — adults and children alike — but it requires practice, patience, and self-compassion. The more we practice mindfulness, the easier it gets to pull ourselves back to the present and realize, 'Hey, I am safe. I am OK.' "
Mackenzie, who is juggling a newborn and preschooler at home with his wife who is also a faculty member, said he relies on the acronym GRACE throughout the day to make sure he's focusing his time and energy in the right areas. Here's what it means:
Gather your attention. "Wherever you are, and whatever you are doing, bring your attention back to the present moment and what is right in front of you," Mackenzie said.
Recall your Intention. Now that you have redirected your attention, think about your intention. Ask yourself: Why am I doing what I'm doing?
Attune to yourself and environment. This step involves taking stock of what's going on within and around you. Consider the internal resources you have left — is there enough energy within you to complete the task you are working on? Is your external environment a help or hindrance in achieving your current work?
Consider your actions. Mackenzie said people often want to jump to this step without taking the other three steps into consideration. That can lead to analysis paralysis, where you can't actually get anything done. Developing sufficient command of your attention, purpose and resources using the previous three steps provides clarity for subsequent action steps.
Enact your plan. Now that you have followed a path, you've become more mindful of where you want to be and what it takes to get there. You're ready. "Pull that trigger," Mackenzie said.
Gimbutas said there are many ways to practice mindfulness throughout the day, whether it's taking 10 minutes to meditate at the same time each day or simply using your breath to anchor yourself in the present moment.
For parents, the morning routine may be the most stressful part of the day, but it can also be an opportunity to incorporate mindfulness into your daily habits. To begin, tune into the sensations around you while brushing your teeth. What does it sound like? What does the brush feel like against your teeth? Even though the thoughts may not be big, they are enough to help bring your mind to the present.
"The key is to notice — not analyze, just notice," Gimbutas said. "This can help get you out of your mind and back to the present. Even just 10 seconds of this can make a huge difference."