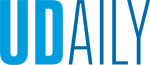 Thinking About A Graduate Degree in Engineering?
Article by College of Engineering staff October 22, 2020
An information session will be held on Oct. 27
Through the University of Delaware College of Engineering, you can grow your educational credentials with a variety of flexible options, including:

• A micro-credential, such as a Graduate Certificate, that consists of just a few courses yet demonstrates specialization
• A 30-credit master's degree, with or without a thesis
• A doctoral (Ph.D) program that establishes you as a leader in your field
Register now for a UD College of Engineering Graduate Program Information Session on Tuesday, Oct. 27, 2020 from 10 a.m. to 11:30 a.m.
The session will include an introduction from Levi T. Thompson, dean of the College of Engineering.
For further information, please visit: https://udel.zoom.us/webinar/register/WN_AYHFnqZ8SoyOUqo8BrxK3Q