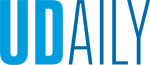 In Memoriam: Mary Ann Finch
Article by Dante LaPenta November 18, 2020
Campus remembers long-time Cooperative Extension leader
Mary Ann Finch, a retired University of Delaware staff member, passed away on Sunday, Nov. 1, in Newark.
She joined Cooperative Extension in 1972 as the first family and child development specialist. In this role, she provided programming and training that assisted county extension educators and Delaware Homemaker clubs. Her expertise increased the development and support of healthy individuals and families. In 1977, she became the home economics program leader, providing guidance and direction for all the family, financial management, foods and nutrition, food safety and healthy living programming. She served in this capacity until she retired in in 1998.
During the final five years of her employment, Ms. Finch also served as Extension's assistant director, helping to guide the whole UD Cooperative Extension system in areas such as plan of work, hiring, personnel training and development and program reporting.
Ms. Finch's passion for leadership development helped establish the Family and Community Leadership program. This initiative trained staff, homemakers and volunteers in various aspects of leadership to take on those roles within their families, clubs and communities.
"Mary Ann enjoyed celebrating people and their successes. She encouraged people to become their best selves through further learning, taking strategic chances and exploring new strategies," shared Cooperative Extension's Maria Pippidis. "She often supported people through transition. Mary Ann was also known for her tireless contributions, humor, grace and dedication to the success of Cooperative Extension within our state as well as nationally."
Ms. Finch began her Cooperative Extension career in 1964 at the University of Missouri as an area specialist of child and family development.
She is survived by her brother, Captain Don, and sister-in-law, Jonnie Finch, of Palm Coast, Florida; and nieces, Eva Anne Finch Hall and Amanda Finch, also of Palm Coast, Florida.
A memorial service will be held at a later date.