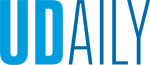 For the Record
Article by University staff November 20, 2020
University community reports recent presentations, publications and honors
For the Record provides information about recent professional activities and honors of University of Delaware faculty, staff, students and alumni.
Recent presentations, publications and honors include the following:
Presentations
Trevor A. Dawes, vice provost for libraries and museums and May Morris University Librarian, was the invited keynote speaker at the inaugural Sharing Visions: 2020 New England Resource Sharing Conference on Nov. 18, 2020. In his talk, titled, "Is True Resource Sharing Now a Reality?," Dawes examined where libraries have been with respect to resource sharing (interlibrary loan) and posited that resource sharing will be an even more integral part of libraries' operations.
David Shearer, Thomas Muncy Keith Professor of History, commented on papers for two sessions at the 2020 annual conference of the Association for Slavic, East European, and Eurasian Studies, held Nov. 14-15. Session one included papers on the theme "Combatting Anti-Soviet Resistance in Late Stalinist USSR: Moscow's Novel Strategies to Address Postwar Threats." Session two included papers on the theme "Postwar Crime and Punishment: Soviet Investigations and Trials during Late Stalinism."
Publications
Alison Parker, Richards Professor of American History and chair of the Department of History, has published her third book, Unceasing Militant: The Life of Mary Church Terrell. Published by the University of North Carolina Press, it is a biography of the Black civil rights activist and suffragist Mary Church Terrell.
A new research paper by Hamed Mahmudi, assistant professor of finance at UD's Alfred Lerner College of Business and Economics, has been published in the journal Financial Management. The paper, "Performance peer groups in CEO compensation contracts," explores how firms choose the performance peer groups that they use to evaluate the performance of CEOs.
Dael A. Norwood, assistant professor of history, is the author of "The Constitutional Consequences of Commercial Crisis: The Role of Trade Reconsidered in the 'Critical Period,'" published in Early American Studies: An Interdisciplinary Journal, vol. 18, no. 4 (Fall 2020), pages 490–524. According to the abstract, the essay "argues that commerce, and concerns about commerce, played a significant role in driving U.S. elites to define the 1780s as a period of 'crisis,' shaping both the drive toward constitutional reform and the postconstitutional order."
Xinfeng Liang, assistant professor in the School of Marine Science and Policy in UD's College of Earth, Ocean and Environment, and Chao Liu, a graduate student in Liang's research group who served as the paper's lead author, had a study published in the Journal for Climate. The study looked at how researchers around the world measure ocean salinity by utilizing products from the Argo Program, an international program that collects information from inside the ocean using a fleet of thousands of robotic instruments that drift with the ocean currents and move up and down between the surface and the mid-water level. Earlier studies have shown that discrepancies in salinity measurements exist among these gridded Argo products. To help better understand and qualify these discrepancies, the study compared and evaluated the variability of ocean salinity from five objective ocean analyses that are based on Argo measurements in the ice-free open ocean from 2005 to 2015. In addition to the locations and time periods studied, the researchers also looked at the measurements at two different depth intervals.
Honors
Eight faculty members have received this year's College of Arts and Sciences awards for outstanding achievement in a variety of categories. The 2019-20 awards were given to Persephone Braham, associate professor of languages, literatures and cultures, and Jamie Sutherland, assistant professor of mathematical sciences, both for excellence in advisement; Jill Flynn, professor of English education, and Oyenike Olabisi, associate professor of biological sciences, both for excellence in advocacy; J. Ritchie Garrison, professor emeritus of history, excellence in mentoring; Kristen Poole, Ned B. Allen Professor of English, excellence in scholarship; James Angelini, associate professor of communication, excellence in service; and Jessica Edwards, associate professor of English, excellence in teaching.
To submit information for inclusion in For the Record, write to ocm@udel.edu and include "For the Record" in the subject line.