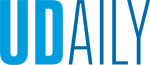 MPA students receive ICMA's Local Government certificates
Article by Sarah Pragg Photo illustration by University of Delaware Staff June 22, 2020
Students served as 2019 UD Local Government Management Fellows
Five students from the University of Delaware's Joseph R. Biden, Jr. School of Public Policy and Administration's Master of Public Administration Program have been awarded the Local Government Early Career Certificate, from the International City/County Management Association (ICMA).
All five students graduated in May 2020. They are all members of the UD ICMA Student Chapter and served as summer 2019 UD Local Government Management Fellows in the following Delaware municipalities:
• Danielle Littmann, UD ICMA Student Chapter Co-President — Town of Middletown
• Jason Wardrup, UD ICMA Student Chapter Co-President — City of Rehoboth Beach
• Simone Adkins — City of Rehoboth Beach
• Sarah Warkentin — Town of Smyrna
• Tonisha Hurd — Towns of Smyrna and Middletown
The Local Government Early Career Service Certificate recognizes graduating students in good academic standing who have completed, or are in the process of completing, a major service project for a local government organization. UD's five students are among the 38 students across the nation graduating this spring with an MPA/MPP degree from NASPAA-accredited programs that have ICMA student chapters. Students are nominated by their ICMA Student Chapter Faculty Advisors for their outstanding demonstration of a strong commitment to local government.
ICMA is an association representing professionals in local government management positions. In addition, ICMA conducts research, provides technical assistance and training, and promotes professional local government management. Students interested in learning more about the UD ICMA Student Chapter are encouraged to contact chapter adviser Marcia Scott.
For further information, please visit: https://www.bidenschool.udel.edu/ipa/student-opportunities/management-fellows